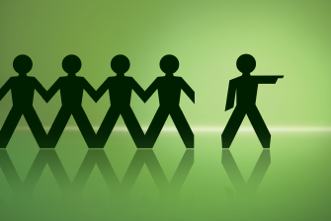 1. Be someone worth following.
You've heard me say this before, but positional leadership is the lowest form of leadership. So many times, we try to lead by our function rather than our practice and example.
Jesus practiced what He preached. He said, "Be holy for I am holy." We also see that He knew the Word and did it. Those are still smart things to practice.
I also think we should love the Lord, love the kids, love your workers, love your family, and love your pastor the way you want others to. Practice and model how to flow with authority. A great question I like to ask myself on a regular basis is…"Has there ever been a time in my life when I was more in love with Jesus than I am right now?" I'm the only one who can fix that. Another good question to ask: "How's your prayer life?"
2. Set the example.
If you have ever heard me speak or read my stuff, you've heard me say that everyone who works for me is told, "I've got some good news and bad news for you. The good news is I'll never ask you to do something I wouldn't do, and the bad news is I'm willing to do anything that's needed!" My mom has told me my whole life, "What's good for the goose is good for the gander," which is Alabama for "set the example of what you want others to do!"
This past week, Matt McKee told me on Twitter that I work too much! Reggie Joiner has told me that for years. I know I work a lot, and guess what? That's the secret to why I accomplish a lot. This New Year I am cutting back on my coaching, but don't think for one minute I am going to be sitting on my back porch sipping ice tea. I'm going to be leading and growing the next generation ministries at my church plus implementing a new plan to reach high school students.
I believe this with all my heart: "There may be people with more talent or ability than you, but no one has to outwork you." Here's my formula: dream, plan, build structure, create policy, then…teach, model, evaluate, and keep repeating the process.