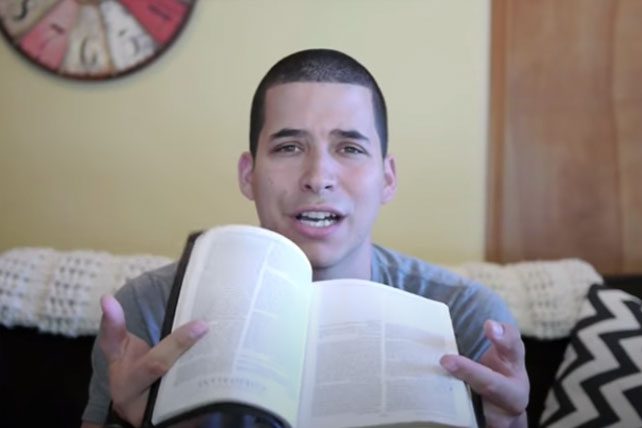 Have you heard this verse before?
"I can do all thing through him who strengthens me." Philippians 4:13
Most people say it before they are about to face something hard, for instance a test or an athletic competition. However, Jefferson Bethke emphasizes that this is a shallow interpretation of the verse. The original context, he points out, is Paul writing to the church in Philippi while he was in prison. Paul is not just about to face something difficult, but already is. And has been—for quite a while. Instead, he is saying the phrase in response to something that has already occurred.
Bethke reads the verse before verse 13 to put things in perspective for us. Verse 12 speaks to both the hardships and provisions Paul has experienced: "I know how to be brought low, and I know how to abound. In any and every circumstance, I have learned the secret of facing plenty and hunger, abundance and need."
The intention behind this Scripture, Bethke argues, is to remind us that no matter what hardship we may face, we will be able to endure (possibly even thrive) because Christ is strengthening us.
Bethke then goes on to highlight a bigger problem we can fall into with Scripture when we fail to consider the context: "We turn this book into a fortune cookie." We just look for one sentence at a time that will miraculously answer a question like a horoscope might.
Rather, Bethke admonishes us to look at the whole story and consider the author's intention behind the words. Ultimately, this will point us to God's intention behind Scripture.