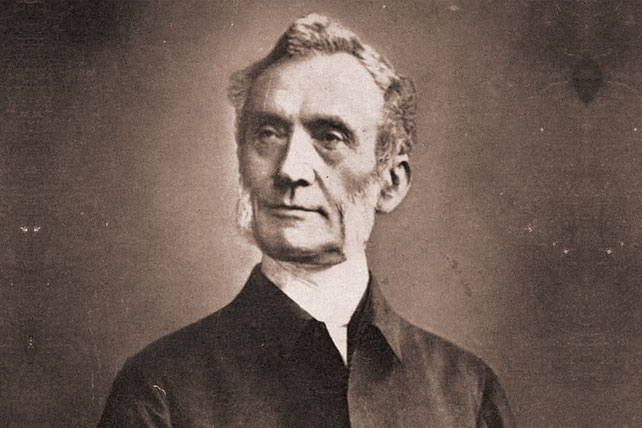 George Mueller is considered one of the mightiest prayer warriors to ever storm the throne of grace. For decades, he prayed for resources to provide for hundreds of orphanages in 19th century England and later reflected he had only ever made his needs known to God. And God provided for George Mueller's ministry prayer after prayer, year after year for decades. Of all of work of George Mueller, his writings on faith have received some of the highest praise.
George Mueller on Growing in Faith
Here is a wonderful excerpt from what George Mueller wrote on strengthening faith:
Let not Satan deceive you in making you think that you could not have the same faith but that it is only for persons who are situated as I am. When I lose such a thing as a key, I ask the Lord to direct me to it, and I look for an answer to my prayer; when a person with whom I have made an appointment does not come, according to the fixed time, and I begin to be inconvenienced by it, I ask the Lord to be pleased to hasten him to me and I look for an answer; when I do not understand a passage of the word of God, I lift up my heart to the Lord, that He would be pleased, by His Holy Spirit to instruct me, and I expect to be taught, though I do not fix the time when, and the manner how it should be; when I am going to minister in the Word, I seek help from the Lord, and while I, in the consciousness of natural inability as well as utter unworthiness begin this His service, I am not cast down, but of good cheer, because I look for His assistance, and believe that He, for His dear Son's sake will help me. And thus in other of my temporal and spiritual concerns I pray to the Lord, and expect an answer to my requests; and may not you do the same, dear believing reader?
Oh! I beseech you, do not think me an extraordinary believer, having privileges above other of God's dear children, which they cannot have; nor look on my way of acting as something that would not do for other believers. Make but trial! Do but stand still in the hour of trial, and you will see the help of God, if you trust in Him. But there is so often a forsaking the ways of the Lord in the hour of trial, and thus the food of faith, the means whereby our faith may be increased, is lost. This leads me to the following important point.
You ask, "How may I, a true believer, have my faith strengthened?"
The answer is this, George Mueller said: "Every good gift and every perfect gift is from above, and cometh down from the Father of lights, with whom is no variableness, neither shadow of turning." (James 1:17). As the increase of faith is a good gift, it must come from God, and therefore He ought to be asked for this blessing.