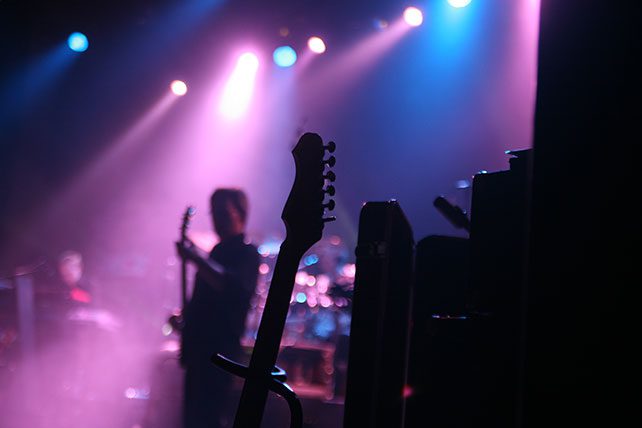 Are you running sound at a small church or a new start-up church? If so, chances are you're struggling with the sound system. I've seen a lot of "inventive" systems cobbled together by well-meaning folks and believe it's time to toss out a life-line. I've put together a list of the essential pieces of sound gear components for a small church. Because most small churches don't have much of a tech budget, I'm not going to be specifying high-end equipment. That doesn't mean that you can't have pro-quality and tour-grade gear. I want you to have good gear—I'm NOT here to say it's OK to buy bargain-basement gear. (A quick note; these are personal preferences. Your mileage may vary.) [drum roll, please]:
Basic sound gear components are:
Mixer: 16-24 channel analog mixer with four or more auxiliary sends or a 16-24 channel digital mixer.
Cable snake: 16-24 channels with four or more auxiliary returns, 100-150 ft. snake—whatever gets you from the stage to the booth.
Two 15-inch three-way powered speakers for front of house (same brand and model line as the subs).
One or two 18-inch powered subwoofers (same brand and model line as the mains).
One 1/3-octave equalizer for front of house (not needed with a digital mixer).
One 2-channel compressor for pastor and one other channel (could be lead vocal or guest mic) (not needed with a digital mixer).
Either four powered stage monitor wedge speakers or four in-ear monitor systems.
Four to six vocal mics.
Kick drum mic.
Four instrument mics.
Mic cables.
Pastor wireless headset mic.
Mic stands (regular and shorty).
Furman power conditioner for the equipment at the sound booth.
Alrighty then. Now that I've defined what I consider the minimum sound gear components, let me start unpacking why. Below, I've highlighted details behind some of these sound gear components. It contains a good bit of brands to avoid and highlights a few for consideration.
The Mixer
16-24 channel with four or more auxiliary sends analog mixer or a 16, 24 or, yes, even 32 channel digital mixer.
Here's what a typical lineup of channels might look like:
Kick drum
Snare
Hi-hat
Drum Overhead
Percussion
Bass Guitar
Keyboard
Acoustic Guitar
Electric Guitar
Extra Instrument
Lead Vocal
Backing Vocal
Backing Vocal
Pastor mic
Extra mic
Computer
Even though I show four mics for drums (ch. 1-4), I usually recommend just miking the kick drum and the snare in a live room. Now if you have a really dead room or you have a huge building, then use all four mics. If not, you have three channels that are now open. As you can see, there are enough channels for a typical contemporary band. If you have a choir, then you may need more than 16 channels and may need to look at a 24 channel board.