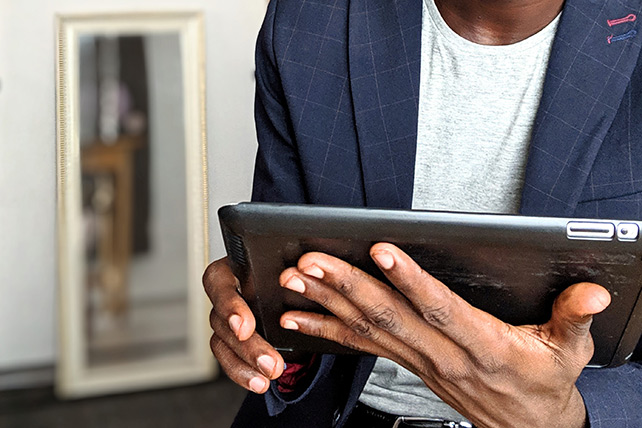 I'm a pastor, and I bought an iPad recently. If you are a pastor, could an iPad help you become more effective? Maybe. Maybe not. Although I'm only a little while into being an iPad Pastor, and it has exceeded all my expectations. What prompted me to purchase one and become an iPad pastor?
First, it might help to know the technology I currently use. I am a shameless Mac fanatic and have bought probably 15 macs since the first one came out. I am the proud owner of one of the first 50,000 Macs ever sold. I still own it. My current Mac is a MacBook Pro (10.5.8) and I also own an iPhone.
The most used software programs I've put in my Mac dock bar are:
Microsoft Office (I primarily use Word and Entourage)
Safari browser
Accordance Bible software
Libronix Logos Bible software (I purchased this after I had used Accordance for several years)
Appleworks (I still use the word processor sometimes)
Other software I often use includes: Tweetdeck, Contribute (to edit my website), iTunes (of course), Skype, and Filemagnet (iPhone document sofware). Since I bought my iPad I've added Evernote and Dropbox.
When Apple began to hint about a slate type computer, my imagination went wild hoping I could replace my notebook. When the iPad appeared, I tried to justify a purchase that could replace my notebook. But, I couldn't. I realized I would still need my notebook to manage my bible software.
So, what pushed me over the ledge? My wife said I could buy one. Really. In trade, I bought her a new car. Got to keep the marriage intact, you know.
The Upsides to Being an iPad Pastor
Lightning fast speed. In every respect, including internet access, the iPad is faster than my MacBook Pro.
It's much quicker to type emails than typing them on my iPhone.
I can create documents in the Pages word processing app with a small bluetooth keyboard almost as fast as I can when I use Word on my MacBook Pro. It works quite well, although it's a stripped down word processor. Watch for developers to design some really good ones. I use Dropbox to keep my documents synced between my Mac and my iPad.
I've used Pages as a replacement for paper notes when I teach. I've only done this twice, so the full verdict is not yet out. However, it's so easy to make quick changes and it's really cool to flick your finger to move the page. This may prove to be the biggest benefit to pastors who use notes when they preach.
The big full screen is a HUGE improvement over the iPhone screen. I love BibleReader from Olive Tree. It makes bible reading and devotional study very pleasant. When the apps I use on my iPhone are available for the iPad, it will be hard to use the iPhone except in a pinch.
Battery life. I've found it lasts beyond 8-10 hours.
Light-weight. I took it along with my bluetooth keyboard on my mission trip to Nicaragua last week and it was so easy to carry around and use compared to my laptop.
When I use my iPad, I feel very, very hip. As a 50-something, I need everything I can to be cool. Right now, I am the coolest person on our church staff!
The Downside to Being an iPad Pastor
I'm still lugging my laptop around in my backpack (as well as the bluetooth keyboard). I still haven't determined my rhythm when I need my MacBook Pro and when I need my iPad.
This article about becoming an iPad pastor originally appeared here, and is used by permission.