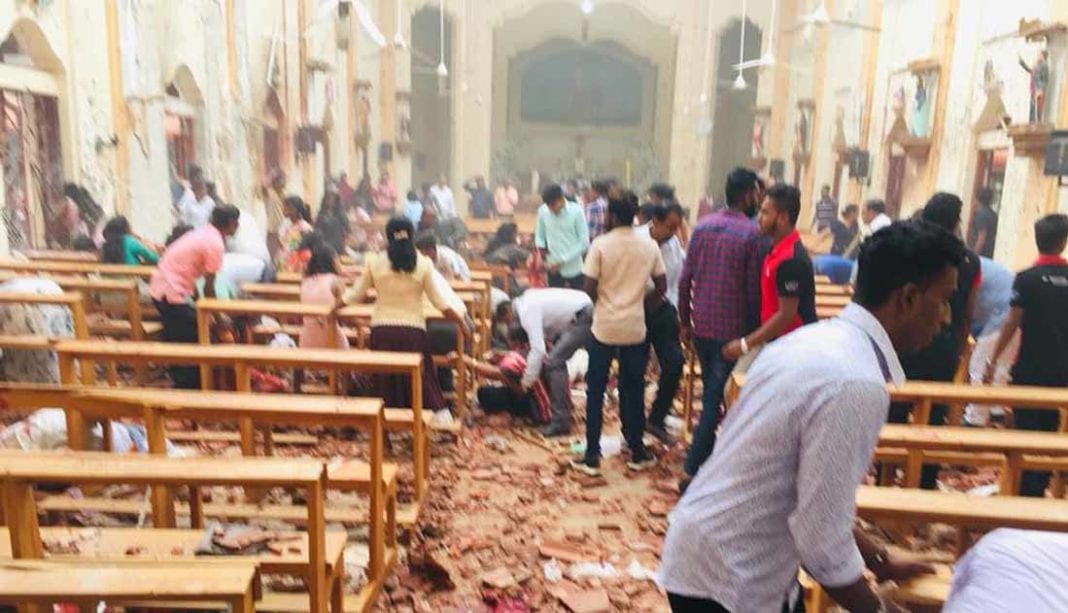 Top photo: Destruction inside St Sebastian's in Negombo posted on the church's Facebook page
[Update, 8:51 EDT] As Christians in Sri Lanka gathered to celebrate Easter Sunday, eight explosions hit three churches, as well as four hotels and one house. A police spokesman has confirmed the total death toll has risen to 207 people with 450 people injured.
The attacks hit St. Anthony's in Colombo, St. Sebastian's in Negombo, north of the capital, and Zion Church in the town of Batticaloa—one of the largest churches in the town. The attacks happened during worship services. Three separate explosions were also reported at the Shangri La, Cinnamon Grand and Kingsbury hotels in the center of Colombo, along with additional explosions at a hotel in front of a zoo in Dehiwala-Mount Lavinia.
"This is a very heartbreaking time for Christians in this country," says an Open Doors field worker from the region. "We don't know who did it or why yet. Please pray."
On its Facebook page, St Sebastian's Church posted photos showing the destruction inside the church. A single post in English reads: "bomb attack to our church please come and help if your family members are there." Photos circulating on social media show the roof of one church almost blown off in the blast.
An official at the Batticaloa hospital reportedly told AFP news agency more than 300 people had been admitted with injuries.
Sri Lanka is No. 46 on Open Doors' World Watch List, a ranking of the 50 most dangerous countries for Christians. The majority religion in the Southeast Asian country is Buddhism, with Christians making up only 1.9 million of the country's population of almost 21 million. Most of the persecution against Sri Lankan Christians comes from the community. Christian churches are frequently targeted by neighbors, repeatedly leading to mob protests against and church attacks, especially in rural areas. According to the National Christian Evangelical Alliance of Sri Lanka, there has been a sharp increase of attacks on Christians, including violent attacks often carried out through mobs.
At this point, no one has claimed responsibility for the attacks. Please pray with our brothers and sisters in Sri Lanka—and Christians around the world who risk their lives to be part of a church and come together to worship.
The Open Doors field expert gave the following ways to pray with the family of God in Sri Lanka as they suffer during what should be the most joyful day of the year for Christians:
Pray for the victims and families of victims of the Sri Lanka bombings—pray for healing for those who were injured and comfort for the families experiencing heartbreaking loss.
Pray for the church in Sri Lanka to be a source of light and comfort to those who who are hurting, especially as they are hurt themselves.
Pray for the Sri Lankan government as they investigate. Pray for the Lord's justice to prevail.
Pray for Open Doors partners in Sri Lanka, that the Lord would give them wisdom as they discern how best to help and minister to the victims
This article originally appeared here at Open Doors USA.