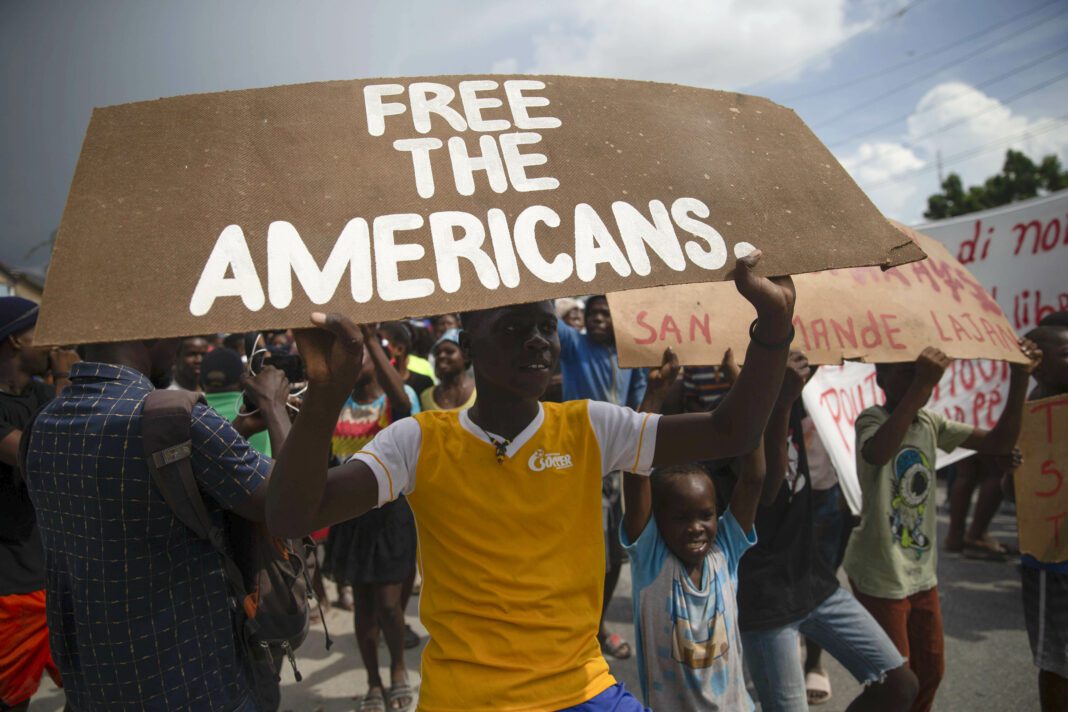 PORT-AU-PRINCE, Haiti (AP) — Efforts to win the return of 17 members of a U.S. based missionary group and a local driver stretched into a fourth day Wednesday, with a violent gang demanding $1 million ransom per person.
The group seized includes five children aged from 8 months to 15 years, although authorities were not clear whether the ransom demand included them, a top Haitian official said Tuesday. Sixteen of the abductees are Americans and one Canadian.
The FBI and other U.S. agencies were "part of a coordinated U.S. government effort" to free the missionaries, White House press secretary Jen Psaki said Tuesday, though officials from Haiti, the U.S. and the church group involved were silent about sensitive details.
A wave of kidnappings has added to the other miseries besetting the Caribbean nation. At least 119 people were kidnapped in Haiti for the first half of October, according to the Center of Analysis and Research of Human Rights, a local nonprofit group.
It said that in addition to the 17 members of the missionary group, a Haitian driver was abducted along with them, bringing the total to 18.
The Haitian official, who was not authorized to speak to the press, told The Associated Press that someone from the 400 Mawozo gang made the ransom demand Saturday in a call to a leader of the Ohio-based Christian Aid Ministries shortly after the abduction.
"This group of workers has been committed to minister throughout poverty-stricken Haiti," the Ohio group said Tuesday, adding that the missionaries worked most recently on a project to help rebuild homes lost in a magnitude 7.2 earthquake that struck southwestern Haiti on Aug. 14.
The group was returning from visiting an orphanage when it was abducted, the organization said.
The rash of kidnappings led to a strike Monday that shuttered businesses, schools and public transportation — a new blow to Haiti's anemic economy.
Life was largely back to normal on Wednesday, but unions and other groups vowed to organize another strike next week, and sporadic protests erupted Wednesday in Port-au-Prince over the lack of fuel, with gangs blamed for blocking gas distribution terminals.