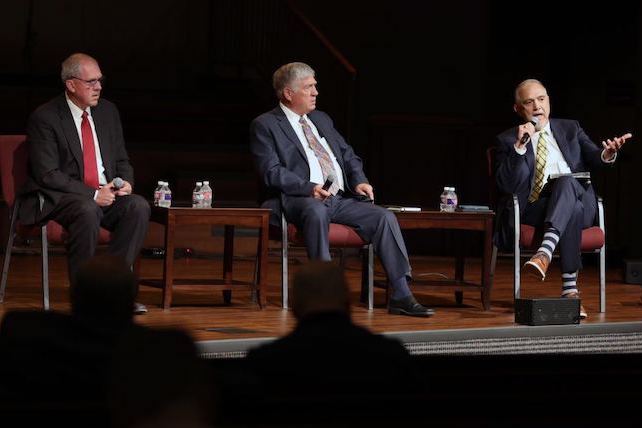 NAHEIM, Calif. (BP) – Southern Baptists will have a variety of candidates to choose from when electing officers during the 2022 SBC Annual Meeting June 14-15.
A list of candidates for each elected position is below:
President
After SBC President Ed Litton announced earlier this year that he will not seek a second term, several candidates have announced their intention to seek run for the office. The three announced candidates are:
Tom Ascol, pastor of Grace Baptist Church in Cape Coral (Florida) and founder of Founders Ministries, announced his intention to run on March 22.
Robin Hadaway, a former International Mission Board missionary, was announced as a candidate March 23. Hadaway will be nominated by fellow former IMB missionary Wade Akins.
Bart Barber, pastor of First Baptist Church, Farmersville, Texas, announced on April 7 he intends to accept a nomination from 2022 SBC Pastors' Conference President Matt Henslee. Barber will also be serving as the chairman of the Committee on Resolutions at this year's annual meeting.
A fourth candidate, Florida pastor Willy Rice, announced his candidacy in early March, but withdrew his candidacy April 6.
First Vice President
Victor Chayasirisobhon, president of the California Southern Baptist Convention and pastor of First Southern Baptist Church in Anaheim, was announced as a candidate for first vice president on February 15. Chayasirisobhon will be nominated by Abel Galvan, senior pastor of Faith Fellowship church in La Palma, Calif.
Second Vice President:
South Carolina pastor Alex Sands will be nominated for second vice president by fellow South Carolina pastor Josh Powell. Sands is the founder and pastor of Kingdom Life Church in Simpsonville, S.C., and in 2021, he became the first African American to serve as president of the South Carolina Baptist Convention.