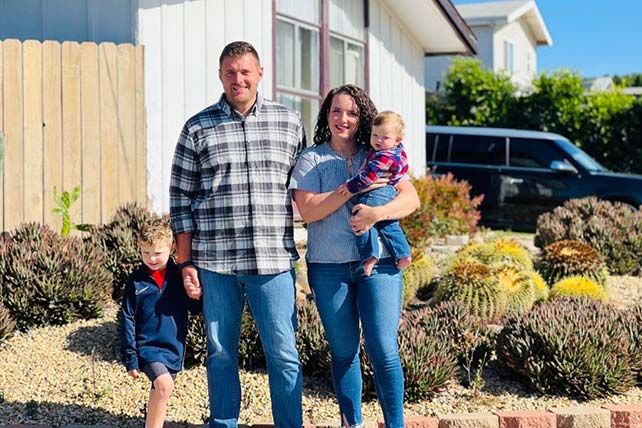 NASHVILLE (BP) – Charlie Houck loves serving as lead pastor at Mesa Church in San Diego. Just as much, he's a fan of the parsonage that came with the building when Mesa launched in October 2020.
"We love it," he said. "My family couldn't afford rent in this city, let alone a home purchase."
A historic housing boom has seen U.S. home prices jump 34.4 percent and 19.8 percent over the last year, according to Fortune magazine. In San Diego, Houck and other prospective buyers must contend with an average home value of $969,595. Rent for 700 square feet that includes one bedroom, one bath will run you $2,700 a month.
All of it has brought a renewed appreciation to the parsonage – or pastorium, if you prefer. Images bring to mind a one-story brick ranch just across the church parking lot from the main building, simple in style but useful for a pastor and his family.
Today, it has become a critical asset for churches in a housing market that pushes the boundaries of the typical pastor's salary.
RELATED: Oklahoma Church Meets One Week After Losing Building, Parsonage
"Many churches have a church-owned home that has served generations of pastors," Seth Hawkins, director of retirement solutions at GuideStone Financial Resources, told Baptist Press. "This can be a good thing for church and pastor especially in high-cost areas where it may allow the pastor and his family to live closer to the church's field."
Jacob Smith is one of those pastors.
"As a young man fresh out of seminary, my wife and I simply did not have the money to purchase a home," said Smith, pastor of Union Baptist Church in Sulphur Springs, Texas. "Furthermore, we could not afford to pastor where I am at while also paying rent."
Those comments came, with permission to share here, from a question posed to a private Facebook group for Southern Baptist church leaders. Alongside those words of appreciation, others added a well-known caveat to the parsonage.
"One of the downsides is that it prevents pastors from building up equity in a home they own," Hawkins said. "Even if a pastor serves most of his ministry in one church with a parsonage, when he enters vocational retirement, he will lack equity in a home that can then be used to purchase a home for him and his family to live in in retirement."
"I lived in parsonages for 20 years and can say it was a blessing to not have to worry about housing," said Chad Hodges, associational missions strategist for Jefferson Baptist Association in Missouri. "But as I got closer to 50 it became more of a concern. I have since changed ministries and bought a house."
Tony Watson, senior pastor of First Baptist Church in Palestine, Texas, agreed.
"There's a time and a place when it makes sense for both church and pastor in the short-term, but in the long-term it doesn't really make sense for either, in my opinion," he said.
RELATED: Movement To Build Affordable Housing on Church Land Reaches Florida
First Palestine doesn't currently have a parsonage, but Watson wouldn't be surprised if at one point it did. "I lived in parsonages in two churches and they were blessings," he said. "But I'm thankful to be a homeowner now."
Hodges shared his appreciation for how a parsonage can be a better fit for a pastor, depending on his season of life.