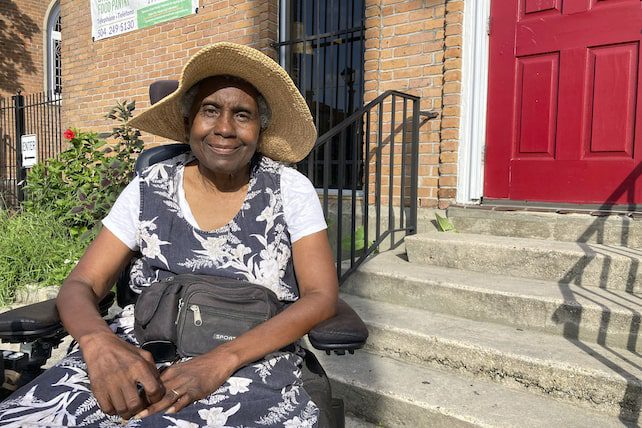 LaPLACE, La. (AP) — Enthusiastic church volunteer Sonia St. Cyr lost something she treasures during the blackout caused by Hurricane Ida — her independence, afforded her by the electric wheelchair she expertly maneuvers over bumpy city sidewalks.
"After Ida I was housebound," said St. Cyr, who has multiple sclerosis. She did her best to conserve power on her wheelchair, going only to the end of her block or sitting on her porch after the storm made landfall last August 29.
It took 10 more days before all of the habitable homes in New Orleans had electricity again. With the lights out and nothing open in her Broadmoor neighborhood of New Orleans, "It was not fun."
A project launching in southeast Louisiana aims to help people like St. Cyr who are especially vulnerable during extended power outages as the warming climate produces more extreme weather including bigger and wetter hurricanes.
"Community Lighthouses," outfitted with roof solar panels and a battery pack to store energy, can serve as electricity hubs after a disaster, enabling neighbors to recharge batteries, power up phones or store temperature-sensitive medications.
They're being sponsored by Together New Orleans, a non-partisan network of churches and groups that tries to fix community problems.
Organizer Broderick Bagert said they felt "impotent and powerless" as the city struggled to deliver basics like collecting garbage in Ida's aftermath. They realized that local governments couldn't handle everything alone.
"You can spend a lot of time saying… 'Why don't they?'" said Bagert. "But you start to realize the real question is 'Why don't we?'"
More than just energy hardware, each lighthouse needs a team of volunteers to study their areas, learn who has health problems and who needs medication refrigerated or depends on electric wheelchairs for mobility. While people with means can evacuate ahead of a hurricane, about one in four people live in poverty in New Orleans, and not everyone can afford to flee. Hurricanes are also forming more quickly due to climate change, making it more likely that people can find themselves stuck in a disaster zone.
Each lighthouse should be able to connect with all of its neighborhood's vulnerable people within 24 hours of an outage, Bagert said.
"This is not all about batteries and and solar panels. There are some other batteries and solar panels made by the hand of God. And that is called the human personality," the Rev. JC Richardson, pastor of Cornerstone United Methodist Church, said during an event announcing one of the locations.