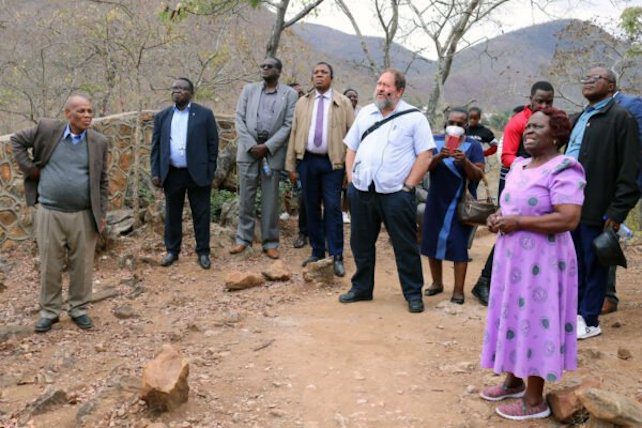 (RNS) — A group of United Methodist bishops in Africa announced Thursday (Sept. 8) that it will no longer work with the Africa Initiative or the Wesleyan Covenant Association, accusing the groups of spreading misinformation.
In a statement issued at the conclusion of last week's meeting of the Africa Colleges of Bishops at Africa University in Zimbabwe, the bishops said, "We will not tolerate anyone giving false information about The United Methodist Church in our areas."
The bishops claim the Africa Initiative, which was formed in 2008 to give African clergy and laity a stronger voice in the global denomination, has "lost its original goal of helping The United Methodist Church in Africa." Instead, the statement alleged, the initiative is "working with Wesleyan Covenant Association to destroy our United Methodist Church."
They also claim the Africa Initiative is supporting the Global Methodist Church.
For the past several years, the United Methodist Church has discussed plans to split the denomination, largely over differing views on the ordination and marriage of LGBTQ members. In 2020, several bishops and advocacy group leaders arrived at a proposal that would allow individual churches and regional annual conferences to leave to form new expressions of Methodism, committing $25 million to the creation of a theologically conservative Methodist denomination.
With a vote on the proposal at the 2020 meeting of the General Conference, the denomination's global decision-making body, delayed several times due to the pandemic, some Methodists founded the Global Methodist Church earlier this year as a home for theologically conservative Methodists.
But the Global Methodist Church, the African bishops pointed out in their statement, has not yet been recognized by the General Conference.
In the meantime, the statement said, African bishops "remain committed to the teachings of the Bible and to the doctrines of our Christian faith and heritage." Still, their decision to distance themselves from the groups disrupts an often-heard narrative that the conservative views of growing United Methodist conferences in Africa and Asia are a driving force behind the schism.
RELATED: Bishop slams 'negative rhetoric' as conservative Methodists declare end to moratorium
The statement was signed by all but one of the 13 active bishops in Africa listed on the United Methodist Church website, as well as Bishop Nkulu Ntanda Ntambo, who is retired.
The lone holdout was Bishop John Wesley Yohanna of the Nigeria Episcopal Area, who told United Methodist News, "The Africa Initiative and Wesleyan Covenant (Association) are pushing for obedience to the Bible and the Book of Discipline. Why should we not associate with them?"