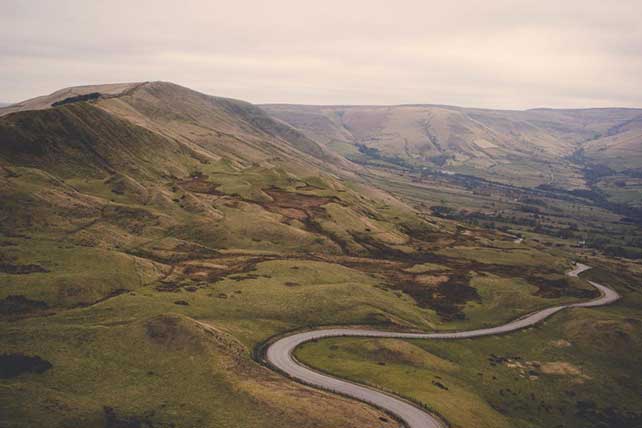 Lord, I want to be ready to give a strong witness that I care more about where I'll spend eternity than I do about the things of this earth.
These are words I had voiced in prayer to the Lord, seeking His guidance and strength to be an unashamed witness in whatever storms I may face in this life. I had watched people grasp for answers and alternative treatments while trying to grab a few more days, weeks, or months of life in the face of a terminal diagnosis, and I knew I wanted to live with an eternal focus fixed on Christ and the gain of heaven.
My opportunity came on September 16, 2016, when I heard my doctor tell me I had aggressive cancer. The prayers I had prayed for strength and courage to face life's uncertainties had bolstered my faith and prepared me to bear witness to God's goodness as I walked this difficult road. Over these last eight months, my wife Sheila and I have learned three principles that have proven true time and again during my diagnosis and treatment and over the whole course of our lives.
#1: TOTAL OBEDIENCE TO GOD'S WORD IS OUR ASSURANCE OF SALVATION AND THE BEST PREPARATION FOR THE STORMS THAT MAY COME.
I like to say that my doctor called on September 16, but God called on September 17. For years Sheila and I have walked through the MacArthur Daily Bible together. In the face of the news I received the previous day, I was met with these words on September 17 – "The steadfast of mind You will keep in perfect peace, because he trusts in You" (Isaiah 26:3). That morning my wife and I settled on three prayer points during my cancer journey:
• That God would be glorified in the process
• That God would lead us to the right treatment
• That I would greatly love and serve my wife through the journey
We shared these points with friends and family as we sought the Lord in each area and surrendered to His will and His lordship over the details.
#2: PATIENT, PRAYING BELIEVERS ARE BLESSED BY GOD WITH STRENGTH FOR THE TRIAL.
Our path to treatment was not smooth, and God's will is not always the road of least resistance. We came up against many roadblocks, detours, and delays – yet all were sovereignly used of God to answer that second prayer point and lead us to the best treatment option. After coming up short on my initial route for treatment, I began researching proton therapy and, more specifically, the pencil beam approach. I learned that Scripps in San Diego leads the way, but that a center in Knoxville (much closer to home) is one of five in the nation that specializes in the pencil beam therapy.
During my initial interview and marker placement in Knoxville, I was given a much more extensive and effective treatment plan than I had initially received in the early days after my diagnosis. As I spoke with the doctor in Knoxville, I could tell he "wasn't from around these parts," so I asked him about his background. As only God could ordain, my physician was in Knoxville for a brief time to help with their caseload – on loan from Scripps in San Diego. All the detours and delays had been part of God's plan to increase faith, strengthen us for the trial, and put us in the exact spot for treatment – with a doctor on loan from the nation's top pencil beam treatment facility! In addition to all of that, God moved on the hearts of His people, and my treatment was completely paid for in a way only He could orchestrate.
Though the delays with insurance companies and treatment facilities were frustrating, we could see the hand of God in each step. Keep trusting God as you pray and seek Him in the storms because I'm living proof that He gives strength to those who take Him at His Word.
#3: GOD IS SOVEREIGN, AND HE IS WORKING BEFORE, DURING, AND AFTER THE STORM. WATCH FOR HIS HAND!
It's been said that when you pick up your sword to fight for yourself, God puts His down. Cancer was not the only battle we faced over the past few months. While Sheila and I were in Knoxville for treatment, the town where we live and serve was devastated not once, but twice, by tornados, storms, and straight line winds. It was difficult for us to be so far away from Albany as our community was hurting and in turmoil. On top of that, the "storms" hit even closer to home when my younger daughter's house was broken into. I couldn't be right there for her within minutes, and this father felt helpless. I was tempted to pick up my sword to fight, but God kept reminding me, "I don't need you in Albany. I've got Albany."
In 2 Corinthians, Paul writes, "For momentary, light affliction is producing for us an eternal weight of glory far beyond all comparison" (4:17). We are reminded that God controls the severity and duration of our trials, and He sees the end from the beginning. Warren Wiersbe notes, "God has His eye on the clock and His finger on the thermostat." During this time, the Lord kept our focus outward on others and not merely inward on our own circumstances. A friend contacted us who knew of our hearts' desire to give generously to others. This person allotted a sum of money for Sheila and me to give away at our discretion so that we could continue to experience the joy of giving, even through a trying season. At every turn, we watched God working in ways we had never imagined.
After all we've seen and experienced and learned from the Lord, there is one question that echoes in our minds: Are we more like Jesus today than we were on September 15, 2016 (the day before my diagnosis)? Clearly we have seen evidence of life change and growth in godliness in four areas:
1) We have a deeper intimacy with the Lord.
2) We have a deeper intimacy as a couple in our marriage.
3) We have a greater heart and ministry for the suffering.
4) We have a more keen understanding that every moment of time we have is like a diamond that is slipping through our fingers and can't be regained. We must live intentionally.
God is true to His Word, He keeps His promises, and He never fails His children. It is our prayer that our testimony will challenge fellow believers to build their lives upon the rock, anchored to the Word of God by the power of God through the Spirit of God.
"Therefore everyone who hears these words of Mine and acts on them, may be compared to a wise man who built his house on the rock. And the rain fell, and the floods came, and the winds blew and slammed against that house; and yet it did not fall, for it had been founded on the rock. Everyone who hears these words of Mine and does not act on them, will be like a foolish man who built his house on the sand. The rain fell, and the floods came, and the winds blew and slammed against that house; and it fell—and great was its fall." – Matthew 7:24-27
This article originally appeared here.