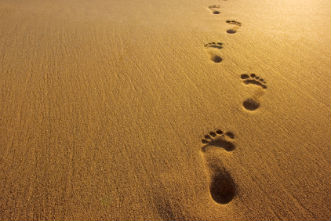 Today, I watched a video collection of actors receiving their "stars" at Grauman's Chinese Theatre on Hollywood Boulevard.
Like any ritual in life–weddings, graduations, retirement parties–no two people navigated the moment the same way.
Some projected themselves as mock royalty–rocking furs and sunglasses, barely detaching from their limos, sunbathing in the flashbulbs of the photographers. Miss America waving.
Some shamelessly reviewed their own accomplishments while others excitedlty promoted their upcoming films.
But then there were others, like the loved Mr.Hanks below, who stole the crowd's hearts with a different approach. I think they call it humility.
1. He thanked the theater.
2. He paid tribute to ceremonies he'd attended for great actors that had inspired his own journey.
3. He cast vision to the crowd, encouraging them to have hope that one day some of them might stand where he was.
4. He told the crowd who watched to mention they had attended if they accepted a star someday, because this would fulfill a personal dream of his – to pass on the inspiration to others.
Hanks' speech stood out in contrast to many others I watched that day and I couldn't help celebrating the wisdom in it. It was a beautiful reminder to:
Always view myself as part of a larger effort. None of us are the first to think deep thoughts or the first to dream big dreams and we will not be the last. We are part of something bigger, something that extends across history, that transcends any one people group or time…and THAT is part of what makes our roles as storytellers so exciting.
Always remember those who are starting out or who have been struggling to make it for years. No matter how accomplished we become, there is great grace and strength in being a person who does not forget the difficulty of the journey. When we take our own humble beginnings and failures with us, it gives us the awareness to speak hope and help to those who are working tirelessly to blaze their own trails.
Always realize that when many people advance, more is accomplished than if I advance alone. Especially those of us who are faith-minded, who feel compelled to share meaning and purpose with our world, we can contribute more to our world often by releasing our desire to get the credit and pouring into the success of others. When others win, we all win.