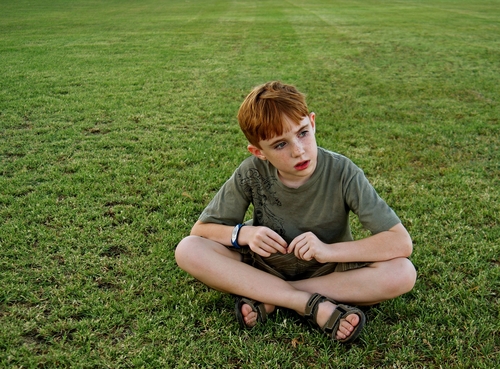 An opinion editorial story for the CNN Belief Blog told the story of Brant Hansen, a Christian with Asperger's syndrome who struggles to take part in the Christian culture.
Asperger's syndrome, as he explains, is an autism spectrum disorder, "but not as severe as what most people think of as autism." "Aspies," as he calls them, don't always catch social cues such as eye contact and when to smile. They sometimes are blunt and have trouble with personal distance.
Hansen said he's been a Christian all his life, but he's never really understood Christian culture. It's like, he says, having Dr. Spock from Star Trek fame listening and logically picking apart a sermon, wondering why the worship music doesn't touch him.
Hansen, even though he was told he had rejected God, actually felt that God had rejected him. Spiritual disciplines didn't help. Joining Christian groups that prayed over him didn't help.
But Jesus finally did reach him with the simple message summing up the confusing religious law: "Love God and love your neighbor." Hansen was also comforted by the story of the man who approached Jesus with his troubled faith: "Help me in my unbelief."
"To me, Jesus is the only one who makes any sense," said Hansen.
Hansen now works as a radio personality talking to other people who feel "alienated" from God.
How do you reach the "Aspies" or others suffering from autism spectrum disorders in your congregation?