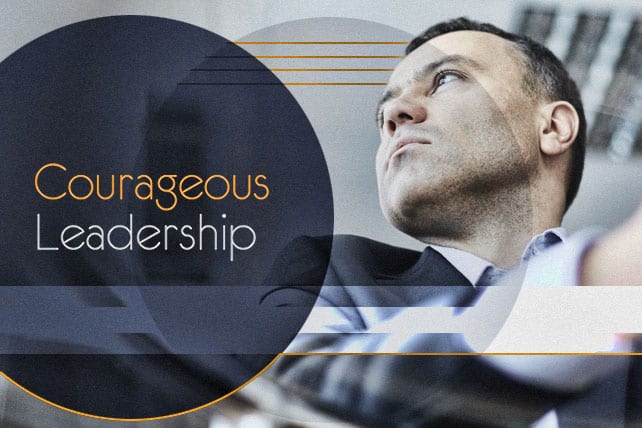 There are many courageous leaders in our world today. Certainly coming to mind are the military and emergency personnel who serve faithfully every day.
It takes courage to be an organizational leader also. And I see many courageous leaders, as evidenced by the strong organizations that thrive even during difficult economic times.
But what does it mean when we talk about courage and leadership? Every leader I know wants to be considered brave, strong, courageous.
Who are the truly courageous organizational leaders among us?
I have a few thoughts. I wish I always lived up to all of them.
Here are seven traits of a courageous leader:
Doesn't bail on the team when things get difficult. Courageous leaders remain steadfast when others are departing.
Not afraid to make big requests of others. They make big asks of people, but are willing to pull equal weight to accomplish them.
Willing to take the first move into unproven territory. Courageous leaders are pursuing the unproven by willingly taking risks.
Moves forward by faith. Even when the outcome is unclear, courage helps these leaders face conflicts others tend to avoid. Uncharted waters are the courageous leader's playground.
Makes hard decisions regarding people. Leaders with courage entrust others with genuine responsibilities. They empower people even before they completely prove themselves. They invest in people others are willing to dismiss. But they are also willing to acknowledge when a team member is no longer a good fit for the team and—as graciously as possible—move forward without them.
Protects the God-given vision. In the midst of criticism, hard economic times and setbacks, courageous leaders stay the course. They know God has called them to something bigger than today and they hold fast to His plans for their life and the people they lead.
Implements needed changes. Change is never easy. It's why most of us avoid it. But even when they are uncomfortable or not immediately popular, leaders with courage push forward to lead change with diligence. They challenge the status-quo with which others have grown contented.
Thanks to all the courageous leaders who are leading well! You are making a difference!
Anything you'd add to my list?