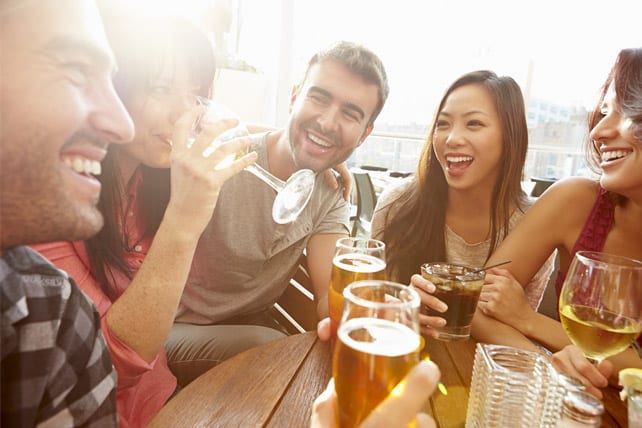 This question–Can a Christian drink alcohol–has been asked through the ages and will continue to be asked.
It wasn't that long ago that news broke that Olympic gold medalist snowboarder Shaun White had been charged with vandalism and public intoxication. On my Facebook wall, I posted the following comment: "This just in…and the gold medal for character enhancement, once again, goes to alcohol."
Can a Christian Drink Alcohol?
For years, well-meaning, sincere Christians have debated the subject of drinking).
The Bible is also clear that mature Christians should avoid causing others to stumble by drinking (Romans 14:21.)
I have yet to hear from anyone who drinks how alcohol enhances anything or blesses anyone. Max Lucado said, "One thing for sure, I have never heard anyone say, 'A beer makes me feel more Christlike… Fact of the matter is this: People don't associate beer with Christian behavior."1 I've yet to see how it improves someone's testimony or makes anyone a more effective witness for Christ.
Quite the contrary, like Shaun White mentioned above, or Richard Roberts, Oral Roberts' son, who was arrested in Tulsa, Oklahoma, driving under the influence, the result doesn't enhance your testimony. Rather, it takes away from what testimony you had.
Should a Christian Drink Alcohol?
Recently, a friend of mine, former megachurch Pastor John Caldwell, wrote an article in Christian Standard magazine called To Drink or Not to Drink? John's article explained why he has personally abstained from drinking alcohol and dealt with the bigger issue of the contemporary church becoming more and more like the world.