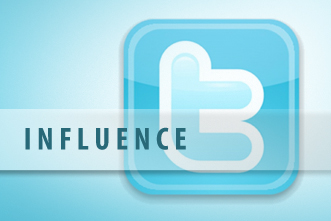 This article from Fast Company is getting a lot of attention, suggesting that social media, and Twitter specifically, is not an effective tool for spreading influence.
According to a new report from analytics firm Sysomos, tweets have an incredibly short shelf life. Sysomos analyzed more than 1.2 billion tweets and determined that only 29% produce a reaction, which they define as a reply or retweet.

What's more, just 6% of tweets are retweeted, and nearly all occur within the first hour. What happens after those precious 60 minutes? Just 1.63% of tweets are retweeted in the second hour and only 0.94% in the third. @Replies too have the same life span–a whopping 97% happen within the first hour. Additionally, the majority of @reply threads end after just one response–only 15% of tweets generate a reply, and just 11% of those threads move to a second response.
Twitter's 60 Minute Shelf Life, Fast Company
So few tweets produce any reaction, fewer are specifically "retweeted," and a tweet's influence, if it has any at all, lasts about an hour. After that, it's practically gone.
I don't think this is game changing information. I doubt any regular users of Twitter are surprised by the research. But I don't think the numbers really measure influence– at least not the kind of influence I am interested in.
Many Christians use Twitter to share ideas, their own as well as others', in order to stir one another up. For many, Twitter has become an instrument that helps provoke thought, initiates conversations, and encourages others to dig deeper into linked books and articles. Much of the "response" that interests me happens offline. There is real influence there that may not be reflected in responses and retweets.
I'm on Twitter because it is a fun and fruitful way to communicate quickly and immediately to those who also use it. Whether sharing a laugh or a few words and a link from a brother or sister that have me reflecting on truth, I think there is value in Twitter, and that more people are influenced by tweets, at least in the way I am thinking about influence, than some are concluding after reading the Fast Company article.
Of course, our greatest realm of influence will be in the lives of the people God has actually sent us to. It's possible, and good, to use Twitter as a tool for spreading influence, but I would encourage us all to focus on those around us with whom we can share more than 140 characters, but also our lives.