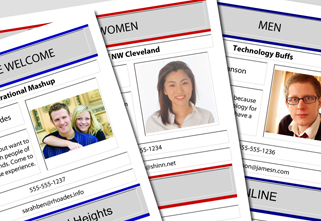 Free Small Group Resource
Utilize your lobby space to promote your small group ministry with these full-color, editable PDF resource cards.
From 3threat.net, "Shift your focus from administering cards to leading groups to make their own cards, and you free up much of your own valuable time. Simultaneously, empower group leaders to take ownership of marketing their own groups."
You can find example instructions here.
Resource provided by 3threat.net
Download Instructions: Choose the color you'd like to use, and click on the appropriate link (blue, gray, navy, red) to download.