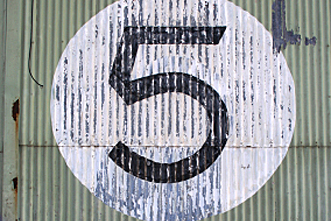 Setting ground rules is one of the things we encouraged groups to do, so that everyone is clear about how to create an environment for growth in a group context.
Here are five to think incorporate into your group process or team setting.
Care: Being for each other and coming alongside one another on any group or team is essential. We need more encouragement and less criticism; more urging onward than looking backward. To say "I care" means we not on have empathy with others, but we show that in a tangible way with words, ideas, support and compassion.
This may sound a little "soft" for some settings, like working groups or corporate teams. I get that. But it can still be communicated in appropriate ways. When a group really cares about one another they can begin to care for one another.
Safety: Creating a "Come as You are Culture" as friend John Burke likes to say, you make it safe for full participation and risk-taking. It means we can show up angry, tired, strong, weak, excited or cautious – and that is all ok. Sure, you need to monitor how you express those realities depending on the setting and the culture of the group or organization.
But the basic premise remains. You avoid having a "you'd –better-act-and-talk-and-look-like-this-before-we-accept-you" culture that ignores reality and demeans people.
Authenticity: Yes, authenticity is an overworked word… but it remains an underutilized practice. I believe this is because it is often misunderstood. Sometimes it is interpreted as putting all your cards on the table all the time, totally revealing everything about yourself.
Not healthy. We have reality TV to thank for that perspective. Unbridled and unwise communication and action is not authenticity – it is simply overexposure. And, like too much sun without sunblock, it does more damage than most relationships can tolerate.
Or, people fake authenticity with trite phases and clichés.  "I totally understand what you mean!"  "Wow thanks for putting yourself out there, Susan. It felt so real."  Or what a women said in a group I was in "I hate my husband, he's a creep!" That was certainly real…but was it wise to share in the second meeting of a small group just learning to become a community and trying to take basic risks?
Growth: We are told to "urge one another toward love and toward good deeds" and groups are a great place for that. We get so selfish, so cynical, so absorbed in personal realities that pushing one another toward growth is neglected. But if I am listening, I am eager to call the best out of you and watch you thrive.
Once a member asked me, "And how do you act with integrity and honor your boss even though now you realize he might never change his abrupt way of communicating?" He wanted me to understand I have a choice – my actions and reactions are under my control, regardless of what he says or does. I can be different. I can love. I can serve.
Help: Groups and teams flourish when members help one another in tangible ways. "Mike, I can get that report for you online and save you a few minutes of research time." "Christine, let me take care of the kids for an hour while you get some quiet time – or just go shop!" Little helps make a big difference.
Let me know if I can ever help you or your teams get better at creating greater community and a vibrant group culture. In the meantime, ask yourself:
Which of these five "habits" or Ground Rules can we make a reality in our group or team?
What will it take for us to make this a normal part of the culture?