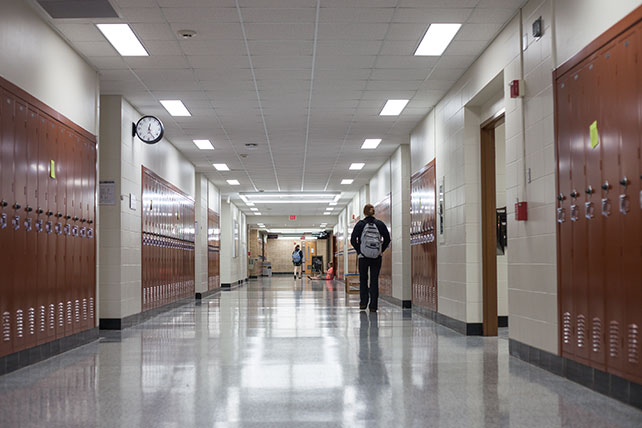 Missional youth ministry helps students see how they can live out the gospel and be missionaries in their day-to-day lives. As part of that movement, youth leaders need to take student ministries off the church campus as much as possible.
In our book Get Out, my son Josh and I talk about the importance of getting on school campuses to make an impact for Christ. Let's face it: The public school may be the greatest mission field in America. But it's also one of the most closed in our land. In most places, the day of a youth pastor showing up with pizzas to eat lunch with students is over.
Effective missional youth ministry targets the whole community, not just the teens attending your church. That outreach mindset places the public school in a vital place for ministry.
Missional Youth Ministry: Tips for Public-School Outreach
Follow these important tips for ministering at public schools:
1. Go through the first door that opens on campus.
After you've met administrators, the Fellowship of Christian Athletes (FCA), Young Life or something similar may be the widest door. These organizations welcome student pastors with open arms. They're always looking for speakers and prayer partners to join them.
2. Practice the funnel principle everywhere on campus.
Pastor Matt Lawson taught me this principle, and I want to pass it along. A funnel is wide at the top and narrow at the bottom.
Funnel, Part 1
When we enter a school, the first person we meet is the receptionist, or the funnel's widest part. That person holds the keys to the school. The receptionist is key!
We sign in with the receptionist and say who we're there to see and why. We see that person when we sign out later. (Side note: And we dress like adults, not like overgrown adolescents.) Essentially, if you don't have a good relationship with the receptionist, you probably won't have a great relationship with the rest of the school.
Be honest and follow the rules when you meet the receptionist. That person will greatly appreciate it, and if all else fails, you can at least be a blessing.
Funnel, Part 2
The second layer of the funnel is the principal, teachers, and coaches. This also includes the band director. If you serve them, you'll gain an opportunity to meet students.