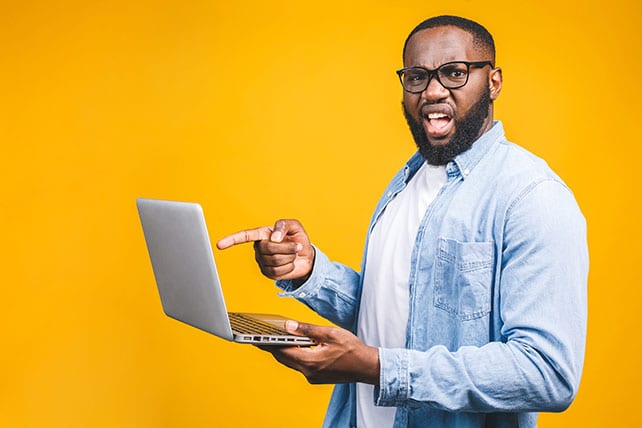 \If your church management solution isn't accelerating your ministry forward, then it is holding you back. There is no neutral position. When your ChMS isn't aligned with your ministry processes, you are limited in your ability to stay connected between Sundays. Having worked with many churches and leaders across the country, there are some common reasons why a church's ChMS isn't working for them:
8 Reasons Why Your ChMS Isn't Working
1. Only a few people are allowed access to the system.
The whole point of a ChMS should be to facilitate community and maintain connections. If the only time you access your church software is for a contribution statement or to verify your address, you've missed the point entirely.
2. It isn't valued by executive leadership.
If senior leadership doesn't encourage the staff and lay leaders to use the system, then you'll have an uphill battle from the beginning.
3. The primary concern is control and not impact.
Your church software is much more than an address book and a way to track contributions. If that's all you wanted, you could have saved a lot of money and put everything into a spreadsheet.
4. Your ChMS is complicated, requires a lot of training, and not very intuitive.
If your ChMS is difficult to navigate or impossible to figure out – for the everyday person – then you are sunk. Most people are going to give it one try before they make up their minds. The goal is to get as many people using it as possible.
5. Your existing ministries are not integrated with your ChMS.
Encourage your frontline ministry staff to communicate through the ChMS, utilize online registrations, and sign up for online giving, etc. Streamlining processes helps you and the member have a better experience and avoids human error.
6. You haven't changed your ChMS in years.
If it's been five years or more since you shopped for a ChMS, you are in for a surprise. Things have changed…big time.
7. You're not promoting member buy-in by offering exclusives.
Stop doing paper-based event registration and payments. Send communication electronically. Deliver curriculum or training materials within your ChMS. Connect with people regularly. Give people a reason to stay plugged in and using your app regularly.
8. You fail to utilize data and stories of life change.
Everything a church does is an investment of time, money, and opportunity. We should know the return on our investment. But it doesn't end with the numbers. Numbers always represent stories of life change.
Technology and ministry are inseparable. The combination is no longer optional. Just because your current solution isn't working doesn't mean you should discount all options. If you're spending more time working around the limitations of your current ChMS than leveraging it for greater member engagement, then you're wasting a lot of useless energy.
This article originally appeared at Church Community Builder.