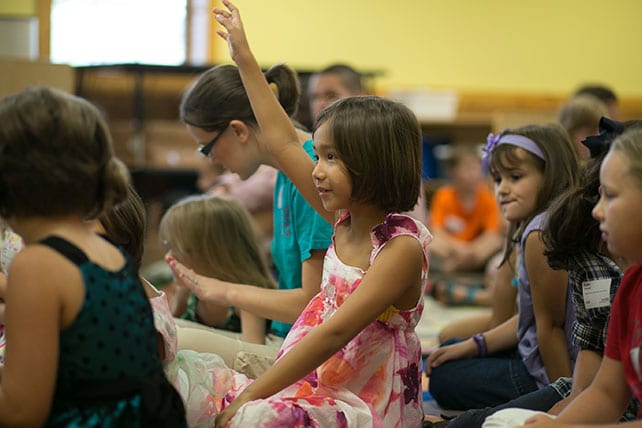 What is the purpose of Sunday school? It's perhaps the best-structured program in the local church for effectively carrying out the teaching ministry of Christ. Instead of being an agency that's separate from the church, it's a vital arm with four parts. These include reaching, teaching, winning and caring.
Just as the New Testament church was built on teaching and preaching (see Acts 5:42), so the modern biblical church must be built on Sunday school lessons and church services that offer exhortation and preaching.
What is the purpose of Sunday school? It remains functionally defined as reaching people so you can teach them, win them to Christ, and then care for them spiritually.
This Old Testament verse expresses the fourfold nature of Sunday school. "Gather the people together, men and women and little ones, and the stranger who is within your gates, that they may hear and that they may learn to fear the LORD your God and carefully observe all the words of this law" (Deuteronomy 31:12). This verse reflects the four distinct "arms" of Sunday school ministry.
What is the Purpose of Sunday School: 4 Distinct Areas
1. Sunday school is the reaching arm of the church.
First, Sunday school is the arm that reaches people of all ages for Christ. "Reaching" is making contact with people and motivating them to honestly listen to the gospel. Because evangelism involves spreading the gospel, reaching is basically pre-evangelism, for it gets people to listen to the gospel. In our text, it's expressed in the word "gather."
Note that we identify those who gather as fathers, mothers, little ones or children, and the stranger. Most church members have someone within their sphere of influence who is a stranger to the church and could be gathered into it.
2. Sunday school is the teaching arm of the church.
Second, Sunday school is the church's teaching arm. "Teaching" means guiding the learning activities that meet human needs. The Deuteronomy verse expresses that step through the words "that they may hear." The ultimate goal of teaching is "that they may learn."
3. Sunday school is the winning arm of the church.
Sunday school is also the part of the church that wins people to Christ. "Winning" involves communicating the gospel in an understandable manner and motivating a person to respond to Christ. The Old Testament expression "fear the Lord" means to bring a person to reverential trust of God. It was a concept of salvation. Today we might describe a person who "fear[s] the LORD" as a person who receives Christ, or trusts the Lord, for salvation.