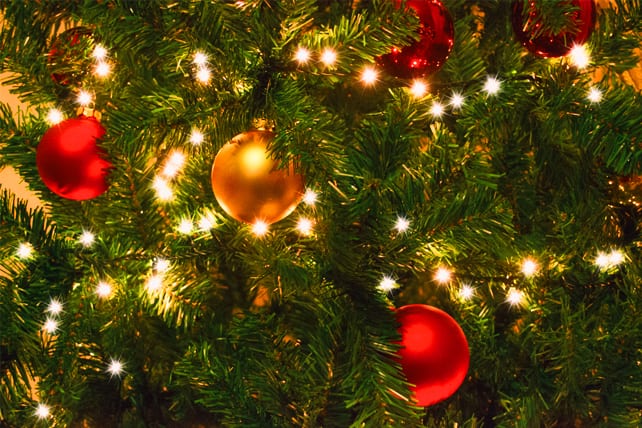 Certain colors are associated with Christmas. Use this Christmas object lesson to teach children about the real meaning of the season. All you need are ornaments or decorations in the various colors.
Christmas Object Lesson: 5 Colors and Their Symbols
1. Red
Red symbolizes that Jesus was born on Christmas so He could shed His blood for our sins.
Romans 5:9 Now that we have been justified by his blood, how much more will we be saved from wrath through him! 

2. Green
Green is the color of the evergreens. They last all year long, even through the winter snow. Green symbolizes eternal life that Jesus came to give.
John 3:16 For God loved the world so much that he gave his one and only Son, so that everyone who believes in him will not perish but have eternal life.
3. White
White symbolizes the purity of Christ. Because Jesus lived a sinless life, he cleanses us from our sins when we turn to Him.
Hebrews 4:15  For we do not have a High Priest who cannot sympathize with our weaknesses, but was in all points tempted as we are, yet without sin.