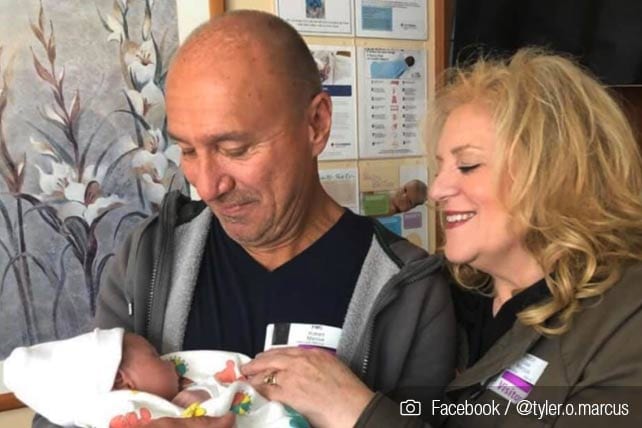 When both his parents were hospitalized, Young Life leader Tyler Olen Marcus reached out to his friends on Facebook to pray for their recovery from coronavirus.
This has been one of the hardest weeks of my life. If you are one to pray, please pray. My father, Bob, is fighting for his life due to complications from Coronavirus. My Mom and Dad are both confirmed Covid-19 patients and have been in isolation at Providence Hospital in Everett. Mom is responding fairly well to her care – she will start an experimental anti-viral drug tonight that has seen some success with other patients. My dad's condition is not good enough to qualify for this anti-viral drug. His lungs are struggling big time! He needs to drop his liver enzyme counts.
Our family believes with everything we are that God is GOOD!!! Even in hard times, He is good. Please join us in prayer for a miracle. We need him so bad!! We need my Dad!
More than 800 people commented that they were joining with Tyler's family for the much-needed miracle for his parents' recovery from coronavirus.
Tyler posted on March 4:
Mom continues to get better and better every day. She has been discharged from the hospital but is still under care and supervision of medical teams. Ways to pray for Mom are that her lungs would continue to heal. She is still coughing up trace amounts of blood, which is concerning. She is starting to get a little appetite back. But, she gets drained from her energy real quick!! Pray for strength and comfort.
While his mother responded to treatment, his father's condition worsened.
Our last update was after a series of tough conversation with doctors preparing us for the worst. Today the infectious disease doctor has said "what is happening with Bob is a miracle!" Last Wednesday Dad was at 100% oxygen assistance and maxed out on the pressure they could use to keep his lungs open (level 18). During that episode his body had an oxygen saturation level at 75% (dangerously low). They were preparing us for the worst.
Dad is still very sick! He has currently been on life support for 8 days. He has two huge problems: The coronavirus is still active in his body. He has had 5 doses of 10 of the experimental medication. We are confident his body will begin to take over control from the virus and kick his fever.
The second and at the moment biggest issue is his lungs. He is suffering from Acute Respiratory Distress Syndrome, ARDS. This is causing his lungs to harden and not oxygenate his body. We need healing to happen in Dad's lungs.
The doctors had little hope for Bob's recovery from coronavirus. But hundreds and even thousands continued to pray. Tyler posted on March 10:
Dad is is on 40% oxygen assistance and a 5 on the pressure needed to keep his lungs open. His oxygen saturation is at 96%!! He is progressing well and fast!! Dad had a breathing test today that told the doctors if he was ready to have his intubation removed. He passed that test but is still very labored. They are going to leave him on the ventilator for 1, maybe 2 more days and then possibly remove it!! The nurse was fighting back tears as she shared incredible news with us today. Dad still has a road to recovery but we are seeing the power of God at work! We have been praying specifically for certain treatments, specific doctors, and that the Holy Spirit would move through the hearts and minds of the staff and we are seeing exactly that happen!!
While Tyler's heart and mind were focused on his mom's and dad's recovery from coronavirus, he asked that people pray for more than just their recovery.
Please continue to lift Dad up in prayer! But also, while you pray for Mom and Dad, PRAY FOR THINGS SO BIG THAT THE WORLD WOULD KNOW WHO GOD IS!!!!! All of this is for nothing if God doesn't receive the reward of His goodness!! The ICU at Providence is filling up fast with people in dire need, just like Mom and Dad. Remember to pray for them. Remember to pray for the doctors and nurses. Remember to PRAY SO BIG!!!