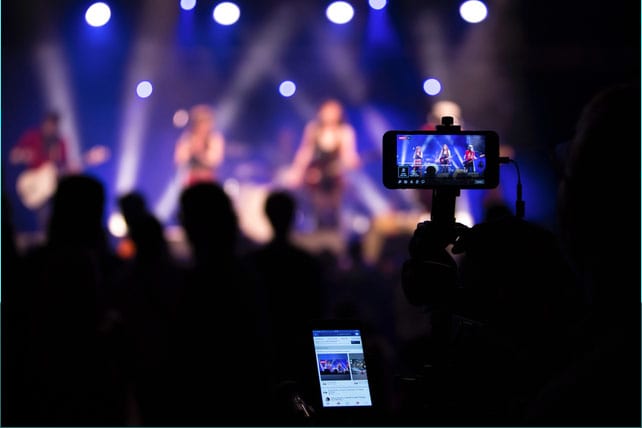 Whether you have already added broadcast capabilities to your church service workflow and are looking to raise the bar, or you are just starting to think about broadcasting, there are a number of variables to consider. From the equipment, to the hardware and software as well as the volunteers and staff, it's important to think through all the dynamics involved before moving forward. One critical aspect of this intricate broadcasting puzzle that is worth investigating is: which church presentation software will be the best for your church? EasyWorship is a great option that not only assists with broadcasting but helps you build your entire church service: song lyrics, Scriptures, announcements, videos and sermon notes, all in one place, quickly and efficiently. This software is designed to meet the needs of churches, big and small, around the world.
The most important point to note is that EasyWorship was primarily designed for ease of use. A second point to note is EasyWorship was also designed to be dependable. There are many times when volunteers call in at the last minute and customers are able to quickly and easily train new volunteers on the spot. Also, with every feature EasyWorship continues to look for ways to make the software as user-friendly as possible. After all, why make something complicated when it doesn't need to be?
NDI Integration
One big innovation in broadcasting which simplifies your workflow is NDI. If you're not familiar with NDI, we'll give you a brief overview. NDI was pioneered by NewTek and takes your audio and video source, like a camera, and sends it over your local area network (LAN) as a broadcast. Any device or software on the same LAN that can receive an NDI feed can pick up the feed from another NDI device and rebroadcast it, or it can mix it with other content for rebroadcasting.
But how does this simplify your workflow?
The greatest benefit is that with NDI you no longer need to run SDI cables from every video source into a hardware video mixer. Adding a new camera to your video monitor is as simple as plugging a camera into your LAN and setting the mixer to receive a video signal from that camera. Another benefit of NDI is that it's a free API, which any software or hardware vendor can access. This makes it much easier for NDI to be ubiquitous and allows for more hardware and software vendors to add support for NDI as we have already seen.
How does EasyWorship 7 fit in?
The developers at EasyWorship made it possible for EasyWorship 7 to integrate with NDI as an input or an output. You can bring in a camera feed through NDI, and also send out worship lyrics, scriptures, alpha channel video (which EasyWorship 7 also supports), or sermon notes out via NDI. All of this comes included in EasyWorship 7. Just adjust your output or add a video feed and you'll be ready to integrate EasyWorship and NDI into your production workflow.
Remote App
There's nothing more frustrating than being tied down to your media computer when you're needed in other areas. With a Remote App for your church presentation software, you can free yourself to keep the service moving forward while attending to things like checking the batteries on a mic for the guest speaker.
With EasyWorship 7, you'll get the Remote App feature for iOS and Android that simply allows you to control the flow of the slides on your screen. It can control the simple plain-text-over-background slide, the text-over-an-NDI-camera-feed slide, or it can control an Alpha-Channel-video-over-an-NDI-camera-feed slide. Either way, this App is easy to understand and navigate, so anyone from the guest speaker to the newest tech team member will feel cool and confident on or off the stage.
Another way the Remote App can help you is with Viewer mode. This allows the speaker to use it as a Confidence Monitor to allow him/her to follow along with the service using an iPad or Android Tablet. Or place it in your green room, giving your guests the opportunity to follow along with your service as well.
Midi Integration
Midi Integration allows you to control your whole worship experience from lighting, to song lyrics and song tracks. With Midi Integration, you can connect your EasyWorship with software that supports midi out, such as Ableton Live. If your church does a more intensive production, it's more than likely that Ableton is already a part of your workflow.
Another benefit of using a midi software like Ableton Live is that you can control multiple computers, so that your live streaming and in-house broadcasting line up. For example, let's say you have one computer with EasyWorship managing the lyrics along with the camera NDI input for in-house. Then you have another computer with EasyWorship managing the camera NDI output, with an Alpha Channel video of your church's logo, along with the lyrics for your live streaming service. Your favorite software that supports midi out keeps these two, or even more, computers running in-sync. The intricacies of the workflow are up to you, but with the midi integration feature in EasyWorship, you'll have more options available to you.
It All Works Together
The worship experience for your congregation should be simple. At least, it should always seem simple. With EasyWorship, you get a trusted software that is used around the world in a variety of churches with varying congregation sizes and media configurations. If you would like to try out EasyWorship, you can download a demo version at easyworship.com/software.
More information…
If you'd like more information on what EasyWorship 7 software can do for you, visit the website: easyworship.com/software. Or take advantage of 25% off your first year of subscription at easyworship.com/promo by entering the code: (THANKS25).