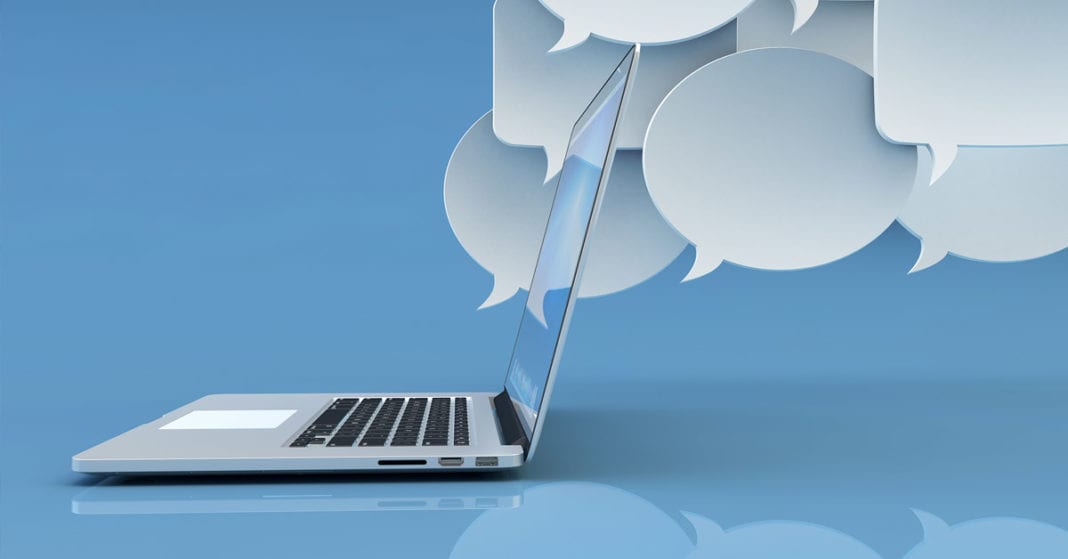 Update 6/28/2018: This piece has been updated to add new Slack alternatives and to remove communication tools that no longer make the cut.
For the Boomer generation, freedom meant car ownership. They shrugged off their overbearing parents and zipped around the country in Impalas, Mustangs, and Cortinas. Boomers coveted the open road, independence, and even disconnection.
For Millennials, liberation is access to the internet.
Millennials, as a community-oriented generation, tend to be plugged in at all times. For a majority of young people, being completely disconnected for an undefined period of time is terrifying — and it's not just disconnection from the internet, but disconnection from their peers.
Given that 
Millennials now make up a majority of the workforce
, it's no wonder that online communication tools have reached new heights.
Project management software companies such as Asana and Crocagile are dedicated to rethinking email. "Social media" is not just a household word but an essential networking phenomenon.
And chat? Be it for personal or for business use, chat has evolved far since the days of AOL Instant Messenger.
The big daddy in business chat is Slack — so much so that a reviewer from The New York Times wrote:
"Slack has a few unusual features that make it perfectly suited for work, including automatic archiving of all your interactions, a good search engine and the ability to work across just about every device you use. Because it is hosted online and is extremely customizable, Slack is also easy for corporate technology departments to set up and maintain. These features have helped turn Slack into one of the fastest-growing business applications in history."
Farhad Manjoo, The New York Times
Slack is not only highly effective at what it does — becoming a crossover success with Millennials who use it to go seamlessly from discussing business projects to chatting about "Game of Thrones" — but it even offers a robust free version.
It's no wonder Slack has cornered much of the collaboration software market.
For now.
Slack offers more features than some teams may want to deal with, even in the free version, and the cost to upgrade ($8 per user, per month when billed monthly) may strain the budget of smaller organizations.
Innovation breeds further innovation, and Slack alternatives that address those concerns are emerging more quickly than Apple fans on iPhone release day.
10 free Slack alternatives for simple collaboration
With hundreds of chat options, I distilled the top Slack alternatives using these parameters.
Each top Slack competitor must:
Cost less than Slack to upgrade to the least expensive paid version
Be scalable to accommodate at least 500 users
Work well for small and midsize businesses (though may have options for enterprise companies)
Offer an iOS and an Android app
With that in mind, I compiled the top Slack alternatives that meet those parameters.
The products are listed in order of upgrade cost per user (least to most expensive).
An active chat with channels and members list in Rocket.Chat (Source)
Rocket.Chat, the Brazil-based collaboration tool, is designed for "communities and companies wanting to privately host their own chat service or for developers looking forward to build and evolve their own chat platforms," according to their LinkedIn profile.
The app itself is open source, with more than 850 developers contributing to the project. Because it's open source, that also means that you'll never have to pay a dime for Rocket.Chat, and you'll always have the fully featured version without any limitations.
The downside to open source is that you can't call up customer service if you're having an issue with Rocket.Chat (though you can seek help in the online forums on GitHub) and the project is constantly under construction.
Rocket.Chat has pretty much every feature Slack has and positions itself as a Slack alternative, but if you find a feature that is missing, you can request it on GitHub.
A cool bonus feature on Rocket.Chat is real-time automatic translation in more than 35 languages. That same feature requires a plug-in on Slack.
 Upgrade cost: Completely free
 Notable integrations: GitHub, Zapier
A Fleep discussion about Project Grudly running on a tablet (Source)
Fleep may have a whimsical name, but it's a serious communication tool. In fact, the Estonian company calls its product "an ideal way to communicate."
While many of these tools set out to replace email or make it obsolete, Fleep recognizes that email isn't really going anywhere anytime soon. So instead of trying to ignore that email exists, Fleep integrates with it — similar to Google Hangouts in Gmail — allowing users to Fleep chat with each other from their email inbox.
That's not the only way Fleep looks to open more lines of communication. Fleep is an open network, so users can chat with other Fleep users regardless of their platform, organization, or team. You can even Fleep non-Fleep users, as long as you have their email address. They'll just get your Fleep as an email.
The free version even includes unlimited conversations and full message history. The team is still working on a built-in personal task management tool for the paid version.
 Upgrade cost: 5 euros per month, for unlimited users (about $5.90 per month)
 Notable integrations: Toggl, Jira
Muting distractions such as the "this is fine" dog in Stride (Source)
Not to be confused with the "ridiculously long-lasting" sugarfree gum of the same name, Stride is a new (2017) collaboration app from Atlassian, the software development team behind project management tools Jira and Trello.
Group chat is the centerpiece of Stride, with rooms in place of Slack's channels. You also get group video chat, even in the free version.
One of Stride's biggest standouts is the "Actions and Decisions" feature, which allows users to pin milestones to the sidebar. When other users click on those highlights, they are whisked to the exact point in the chat where those decisions were made, helping cut through the clutter.
Because it's so new, some users report that Stride is still working out bugs that cause occasional crashes. Still, Stride makes a lot of sense for current Atlassian users, and it packs so much into the free version that collaboration tool shoppers should at least give it a spin.
 Upgrade cost: $3 per user, per month
 Notable integrations: Bitbucket, Google Calendar
A screenshot of a chat with the design team in Flock (Source)
Flock was designed to help teams cut down on email and foster more lightweight, on-the-fly communication. Sound familiar?
Like Slack, Flock also lets users form team channels, send instant messages, and share files.
So what makes Flock different? Flock offers videoconferencing calls for up to four users for 20 minutes, even in the free version.
On the downside, some users find that Flock's bots and automated text and email notifications can become a bit much and are tricky to turn off.
Flock is best for small teams that are looking to test the waters with a user-friendly collaboration tool and that also need group video chats for four people or fewer.
Bonus: Flock even has an integration that lets you order an Uber from within the app.
 Upgrade cost: $3 per user, per month
 Notable integrations: Asana, Uber
A user composes a post in a public relations team channel on Ryver (Source)
If Slack focused on third parties — such as vendors, partners, contractors, advisers, and investors — instead of solely internal teams, it would probably look a lot more similar to Ryver. With no limitations on members and guests, Ryver includes plenty of room for expansion both internally (collaborators) and externally (clients, freelancers).
Ryver is a versatile communication system. Since the free version comes with unlimited messages, posts, teams, forums, and storage, it's a good fit for smaller businesses that need a flexible tool they can grow into without blowing the budget. There is also the option to upgrade for custom invite messages and more task users.
Though Ryver largely targets small and midsize companies, they are planning on pushing out more enterprise features in the first half of 2018, such as SSO, full audit history tracking, and retention policies.
 Upgrade cost: $19 per five users, per month (about $3.80 per user, per month)
 Notable integrations: Zapier
6. uShare.to (HyperOffice Collaboration)
uShare.to's video chat and collaboration on web and mobile (Source)
Don't let uShare.to's "free trial" verbiage scare you off — their "free trial" is really a free version with no time restrictions. (We clarified that for this article, but if that's not your experience, please let us know in the comments!)
If your company wanes closer to the "midsize" side of small and midsize businesses (SMBs), check out uShare.to. Their free version offers three shared workspaces, 90 meeting minutes, and 5 GB of storage.
The platform largely focuses on insurance, real estate, and auto companies — in other words, companies that benefit from discretion and mobility. As such, uShare.to offers SSL encryption, two-factor authentication, biometric authentication, and device management.
It doesn't offer many integrations and relies on an "app builder" for plug-ins (though, it does integrate with essential digital asset management products such as Dropbox and Google Drive). That said, it's a fully functioning communication and productivity tool, with calendars, contacts, tasks, document management, and notes, so there may not be much reason to use integrations at all.
 Upgrade cost: $50 per user, per year (about $4.16 per user, per month)
 Notable integrations: OneDrive, Box
A conversation with file attachments in Wimi (Source)
Wimi set out to take the best of what Slack and its alternatives have to offer and made its own complete project management system. With major brands such as Sephora, Shazam, and Tesla trusting Wimi with their project management and communication needs, it's clear that the app is doing something right.
Wimi offers threaded messaging, videoconferencing, and advanced document management and editing features (such as file versioning, workflow approvals, and tags). It also offers a huge number of integrations, including MailChimp, Slack, Asana, Trello, Jira, GitHub, and Freshdesk, and it also offers an open API and SAML V2.
The biggest gripe from reviewers is that Wimi's mobile app is missing some key features, such as full calendar access.
Though Wimi's free version offers unlimited messages and 10 GB of storage, it only allows for three participants, which could obviously be limiting.
For $5 per user, per month, though, you can upgrade to 10 TB of storage, unlimited projects, unlimited guests, and file sharing. If you like what you're getting in the free version but need to expand, that's certainly a worthwhile business expense.
 Upgrade cost: $5 per user, per month
 Notable integrations: Basecamp, Skype
Users discussing work on an About Us page and a team retreat on Twist (Source)
TechCrunch writes that, "Twist is Slack without the annoying distractions."
Doist, the company behind Todoist (which is useful for practitioners of Getting Things Done), took some of Slack's cornerstone features, such as threaded messaging, searchable history, and piles of free integrations.
Twist has a clean interface that is easy to jump right into, according to reviewers, and the free version comes with up to five integrations and 5 GB of total file storage.
In the free version, users can search only within the past month's chat history — a limitation that can affect scalability. Additionally, Twist doesn't offer videoconferencing or document management, so it's best suited for small and midsize businesses that already have tools to meet those needs.
 Upgrade cost: $5 per user, per month
 Notable integrations: Appear.in, Bindle
The JANDI app operating on a laptop, Android, and iPhone devices (Source)
You might not have heard of JANDI yet, but it's growing in popularity, with more than 100,000 installs on Android alone. This Korean company won Qualcomm Incorporated's fifth QPrize competition.
JANDI was developed in Korea with an Asian audience in mind, but it offers fully translated English versions (including English tutorials and live chat). The app is filled with Aeni, or Korean animation characters, and references to KakaoTalk (South Korea's most popular messaging platform), LINE (a popular Japanese communication app), and WeChat (a Chinese multipurpose messaging app).
But the same reasons that make JANDI a hit overseas — reliability, easy interface, and useful integrations — still hold true for North American users, and JANDI CEO Daniel Chan says that the development team is looking to expand into "new international markets (to) maintain good trajectory."
JANDI emphasizes integrations with IT/developer and communication apps such as Zapier, Jira, and Dropbox, and offers videoconferencing.
The free version allows only one team admin and 15,000 messages. That might sound like a lot, but with up to 500 team members, those messages go quickly. This cap on message storage may prompt small and large organizations alike to upgrade to the second-tier plan, unless the company doesn't mind losing its messages.
 Upgrade cost: $5 per user, per month
 Notable integrations: Dropbox, GitHub, JIRA, Trello, Google Calendar, Webhooks
Collaborating in Quip (Source)
Quip is more than just a communication tool; it's a full-suite, free collaboration software. Boasting clientele such as Facebook, Instagram, and EA Games, Quip has increased its profile since being acquired by Salesforce in 2016.
Reviewers find Quip to be reliable with a sleek interface, making it a great Slack alternative for those who just want to get stuff done.
Spanning industries — from HR to IT to sales to production — Quip's target audience is simply teams. Scaling from small business to enterprise, Quip offers security (SOC 2 and SAML-based SSO), document management (uses a Google Docs-like commenting system to keep everyone on track), and unlimited chat history. Yes, even in the free version.
Quip's greatest weaknesses include a lack of videoconferencing ability, a relatively high price point for what it offers, and an interface that some users find a bit clumsy.
The basic layout is much more reminiscent of Dropbox than Slack, so if you use Dropbox or a free Dropbox alternative to manage your work, then you should like Quip.
 Upgrade cost: $30 per month for a team of five
 Notable integrations: Giphy, Stripe
To Slack or not to Slack
Slack is one of the world's top collaboration tools for a reason: it's fun, reliable, and easy to use. But it also packs in a lot of features — more than some organizations will likely need. The cost to upgrade ($8 per user, per month) for features such as unlimited message search and group video calls might be a little high for smaller organizations. Hopefully these alternatives gave you a good overview of some of the simpler options that are out there for a little less.
The original article appeared here.