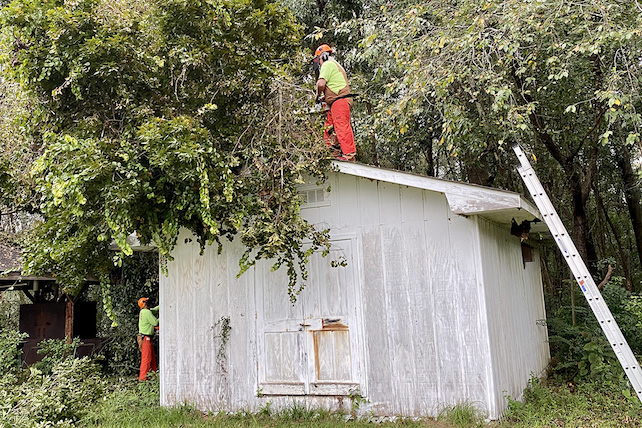 In a year when one disaster seemed to follow another, the United Methodist Committee on Relief's longtime investment into the training and support of church members who respond — both in the U.S. and globally — is paying off.
As directors of UMCOR and its parent agency, the United Methodist Board of Global Ministries, learned during their annual meetings, UMCOR currently is working 38 active grants of $19 million in the U.S. and has supported responses to 99 unique emergencies so far in 2020.
"If that sounds like a large number, it is," said Lara Martin, interim director of U.S. disaster response for UMCOR.
The pandemic was both a complicating factor and "a silver lining" as online presentations were perfected for disaster response training events at the conference level. In the end, UMCOR was able to conduct 72 mostly remote trainings that reached 1,287 individuals, Martin told the relief agency's directors during their Oct. 28 virtual meeting.
Two other significant milestones were announced Oct. 28, then celebrated at the Nov. 12 meeting of Global Ministries' board of directors.
The denomination's Abundant Health campaign, led by the Global Health unit of Global Ministries, exceeded its goal of reaching 1 million children with lifesaving interventions between 2016 and 2020. "Through the support of our donors, partners, and board members, we reached 1,075,732 children by the end of September 2020," the Global Health report said.
Affiliated with the United Nations program, "Every Woman Every Child: The Global Strategy for Women's, Children's and Adolescent's Health," the Abundant Health campaign focused on communities, primarily in Africa, with high child mortality rates from preventable causes.
An Africa agricultural program is in development, a follow-up to the first-of-its-kind agricultural summit in January 2019 sponsored by Global Ministries and UMCOR, with representatives from all African countries where The United Methodist Church is in mission.
During that summit, Sierra Leone Bishop John K. Yambasu, vice president of Global Ministries, said the church in Africa has the potential of becoming self-sustaining if it develops its vast land into viable commercial enterprises.
Yambasu died tragically in an August car accident and the program will be named in his honor. An initial agricultural grant of $300,000 for Sierra Leone is expected to be approved at the December UMCOR board meeting.
The mission agency's work in disaster relief, health and sustainability continues even in the face of budget cuts and staff reductions over the past few years.