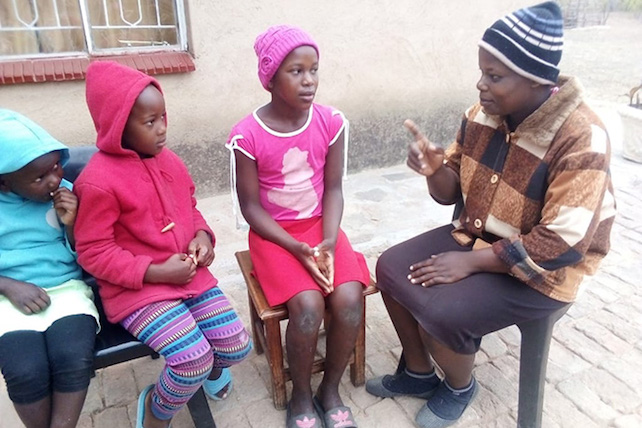 The COVID-19 pandemic continues to create upheaval in the lives of schoolchildren, especially girls in impoverished areas where food and other resources are scarce.
At The United Methodist Church's Chapanduka Secondary School in Zimbabwe's Marange District, six girls between the ages of 14 and 17 have married since schools shut down on March 24, according to school officials.
Some were forced to elope while others got married after becoming pregnant, said Nyasha Mbofana, acting headmaster at the school.
Mbofana said that Chapanduka Secondary School has faced numerous challenges during this COVID-19 pandemic, but it is the girls who have been affected most.
"Lack of continuous and expert guidance and counseling resulted in early marriages. Many have fallen prey to rapists and abusers who are often relatives," Mbofana said.
Shyleen Dune, 17, a student at Chapanduka, said her "heart is bleeding" as she thinks of schoolmates who have eloped in the months since lockdown. "Their bright future has been destroyed … and their dreams shattered into smithereens."
Dune said most of her classmates don't have textbooks and can't afford online learning. Many can't even afford to put food on the table.
"Hunger is threatening our lives due to loss of livelihoods and poor harvest from the past drought season. All these have compromised the good morals taught at school and at church," she said.
Of the girls from her school who married during the lockdown, Dune said some had the blessing of their parents, but she said others didn't and were simply choosing between starvation and marriage.
According to the United Nations' World Food Programme, by the end of 2020, the number of food-insecure people in Zimbabwe is expected to jump to 8.6 million, a nearly 50 percent increase.
Fedelis Tutsirayi Dukwende, teacher at Chapanduka Secondary School, said the pandemic and lockdown have led to several distressing situations.