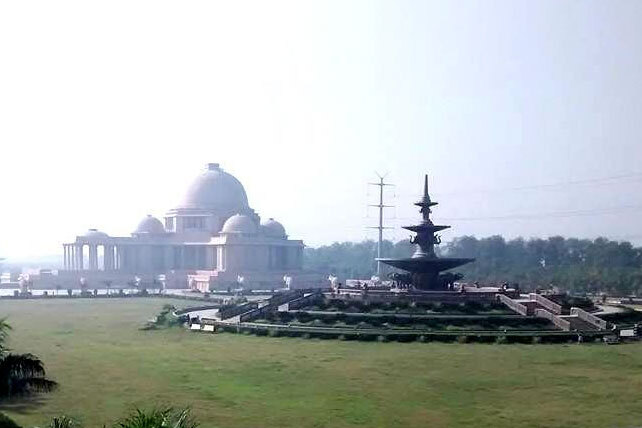 NEW DELHI (Morning Star News) – A Korean Christian and three nationals of India are in jail in Uttar Pradesh state, accused of fraudulent conversion attempts while distributing food and other aid to people in need due to COVID-19 lockdown, sources said.
Under a new "anti-conversion" law that went into effect in Uttar Pradesh state, India on Nov. 28, police arrested 50-year-old Mi Kyung Lee of Seoul, South Korea and the three others on Dec. 19 in Greater Noida, Gautam Buddh Nagar District, said the aid organizer, Raj Kumar Masih.
Masih has organized relief aid to thousands of people since obtaining permission from the Additional District Magistrate on March 23, setting up distribution centers in various areas and at his church site, he said. Among the beneficiaries were Anita Sharma and Muksi Gupta.
As Gupta knew who needed aid in her neighborhood, Masih sent two Indian nationals and their driver to her home to prepare a list of people to receive aid, with Lee accompanying them as she needed a lift to reach another location, Masih said. Gupta's next-door neighbor, Sharma, saw the four people leaving Gupta's house and reported to police that they had previously offered money to her and Gupta to convert to Christianity, Masih said.
Saying that not all of the four people arrested are even Christian, Masih denied that they offered anyone money to convert.
"We have proofs of our distribution and names and phone numbers of our beneficiaries, who can testify that we have not asked any of them to change their faith or religion," Masih told Morning Star News. "All beneficiaries were distributed ration kits, but none were promised any kind of money."
In her police complaint, Sharma alleged that the four had approached her and Gupta during lockdown and invited them to a Malakpur church to receive the free rations offered due to the pandemic. Thereafter, Sharma alleged, the four people began visiting their homes on Saturdays and Sundays, promising them money if they converted.
Sharma accused the four people of offering her and Gupta more rations if they removed pictures of Hindu idols from their homes and promising them 1 million rupees (US$13,673) each if they converted to Christianity. She received 7,000 rupees (US$95) and a month's ration, and Gupta received 3,000 rupees (US$41) and a two-month ration, according to her complaint.
Lee, a friend of Masih, was visiting India when the onset of the pandemic obligated her to remain in the country, where she stayed with Korean friends. The other three suspects arrested were Umesh Kumar, the 30-year-old driver, and two women helping with the distribution, identified only as 25-year-old Seema, and 24-year-old Sandhya, who like Kumar is not Christian, Masih said.
"Seema visited Muksi Gupta's house to collect the names of the beneficiaries who would be given the relief," Masih said. "Muksi knows the people in her area well. The driver had taken Seema there, and Sandhya had accompanied her. It hardly took them five-seven minutes while Seema prepared the list, and when they left Gupta's home to leave, Anita Sharma the adjacent-door neighbor was watching all of this."
Based on Sharma's complaint, Surajpur police arrested the four people and registered the district's first case of the state's newly enacted Prohibition of Unlawful Religious Conversion Ordinance, aimed at checking illegal religious conversions.