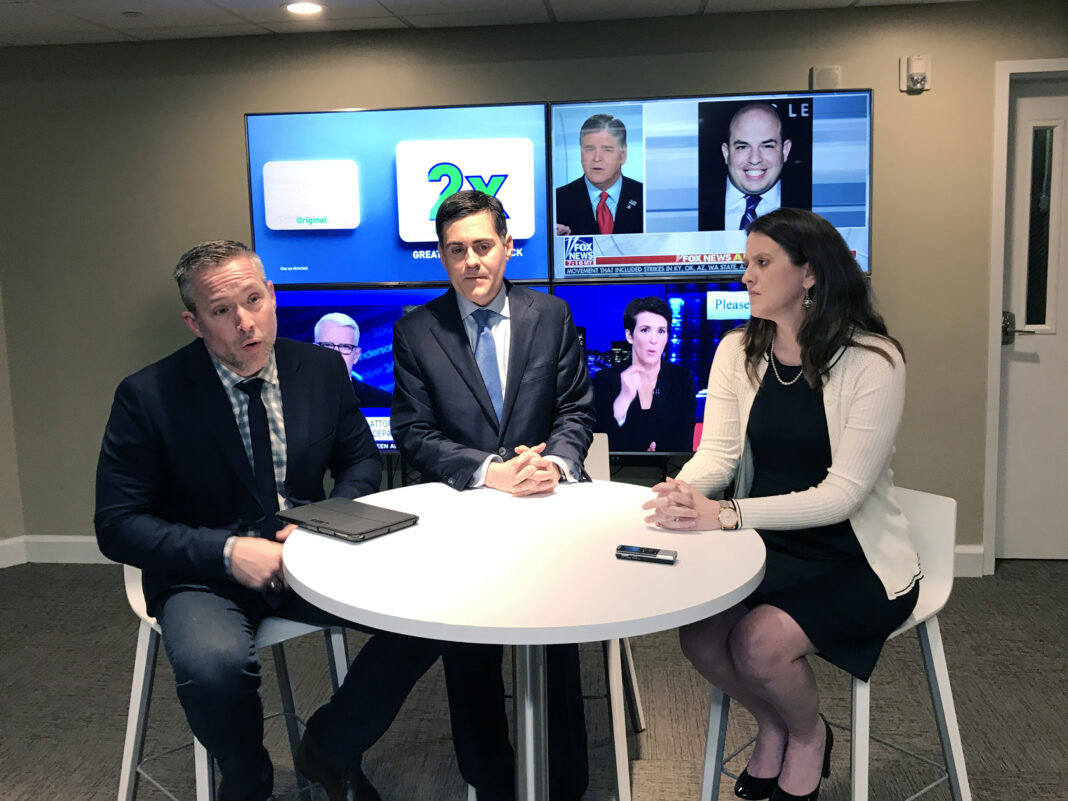 (RNS) — If you think it's a coincidence that two accusatory letters from Russell Moore were leaked just before the Southern Baptist Convention convenes in Nashville, Tennessee, next week, I've got a big granite mountain east of Atlanta to sell you.
The main business of the annual meeting will be to elect a new SBC president to follow J.D. Greear, who, because the 2020 meeting was canceled due to COVID-19, has served an extra year term.
One of the four candidates for the presidency, Georgia Pastor Mike Stone, is charged by Moore with undermining the denomination's efforts at sexual abuse reform, a charge Stone protests. If you've read either of the two letters, you'll know that Stone is hardly the only object of Moore's ire.
But let's back up a bit.
Eight years ago, Moore became president of the SBC's Ethics and Religious Liberty Commission, the entity responsible for overseeing the denomination's engagement in national affairs and public policy. He was a professor and dean of the School of Theology at Southern Baptist Theological Seminary in Louisville, Kentucky, and, at 42, represented a stark contrast to his predecessor Richard Land.
After 25 years heading the ERLC, which he helped to launch, Land was dumped when he accused the Obama administration of using the Trayvon Martin case to stir up racial tension in a radio commentary subsequently found to be lifted almost verbatim from someone else's newspaper column.
Land's successor, as theologically conservative as anyone could ask, largely steered clear of culture-war polarization. Playing against type, Moore criticized gay conversion therapy, opposed display of the Confederate flag and supported refugee resettlement. And come the 2016 election, he vigorously and publicly opposed Donald Trump, a stance that elicited calls for his ouster and made him a pariah in the pro-Trump evangelical world.
Above all, Moore stood for advancing the SBC's program of racial reconciliation and combating a tendency among major SBC figures to ignore a cascade of sexual abuse and sexual misconduct cases. Foremost among these figures was Paige Patterson, a leader of the conservative takeover of the denomination four decades ago who in 2018 was fired from the presidency of Southwestern Baptist Theological Seminary for mishandling the investigation of an alleged rape case there.
Moore wrote the first of the two leaked letters in February 2020, shortly after it was reported that Patterson had received a "Defender of the Faith" award from a suburban Dallas church whose pastor had himself been sued for sexual misconduct. In that letter, Moore notes that there were members of the SBC's Executive Committee who were enraged at SBC President Greear for saying that he thought the award was a bad idea.
These were the same folks who had been enraged at Moore for holding a public conversation with Rachael Denhollander in a conference on sexual abuse held as the 2019 annual meeting got underway. Denhollander, the former gymnast who was the first to accuse Michigan State and USA Gymnastics doctor Larry Nassar of sexual assault, described "the disparagement and poor treatment of a sexual abuse survivor by Executive Committee staff."