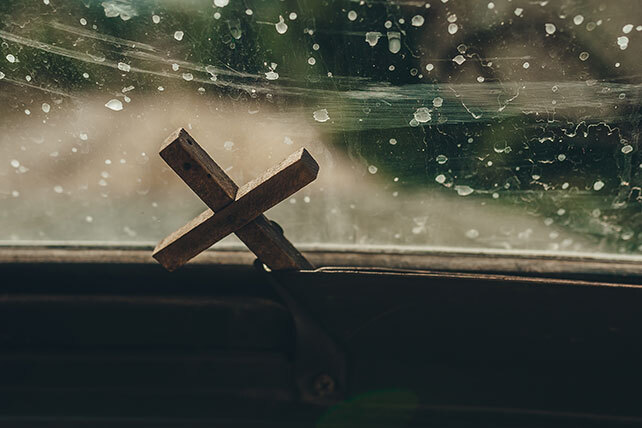 (THE CONVERSATION) Religion forms a moral foundation for billions of people throughout the world.
In a 2019 survey, 44% of Americans – along with 45% of people across 34 nations – said that belief in God is necessary "to be moral and have good values." So what happens to a person's morality and values when they lose faith?
Religion influences morals and values through multiple pathways. It shapes the way people think about and respond to the world, fosters habits such as church attendance and prayer, and provides a web of social connections.
As researchers who study the psychology and sociology of religion, we expected that these psychological effects can linger even after observant people leave religion, a group we refer to as "religious dones." So together with our co-authors Daryl R. Van Tongeren and C. Nathan DeWall, we sought to test this "religion residue effect" among Americans. Our research addressed the question: Do religious dones maintain some of the morals and values of religious Americans?
In other words, just because some people leave religion, does religion fully leave them?
Measuring the religious residue effect
Recent research demonstrates that religious dones around the world fall between the never religious and the currently religious in terms of thoughts, feelings and behaviors. Many maintain some of the attributes of religious people, such as volunteering and charitable giving, even after they leave regular faith practices behind. So in our first project, we examined the association between leaving religion and the five moral foundations commonly examined by psychologists: care/harm, fairness/cheating, ingroup loyalty/betrayal, authority/subversion and purity/degradation.
We found that religious respondents were the most likely to support each of the five moral foundations. These involve intuitive judgments focusing on feeling the pain of others, and tapping into virtues such as kindness and compassion. For instance, religious Americans are relatively likely to oppose acts they deem "disgusting," which is a component of the purity/degradation scale. This aligns with previous research on religion and moral foundations.
Most importantly, and in line with the religion residue hypothesis, we have found what we call a "stairstep pattern" of beliefs. The consistently religious are more likely than the dones to endorse each moral foundation, and the religious dones are more likely to endorse them than the consistently nonreligious. The one exception was the moral foundation of fairness/cheating, which the dones and the consistently religious supported at similar rates.
Put another way, after leaving religion, religious dones maintain some emphasis on each of the five moral foundations, though less so than the consistently religious, which is why we refer to this as a stairstep pattern.