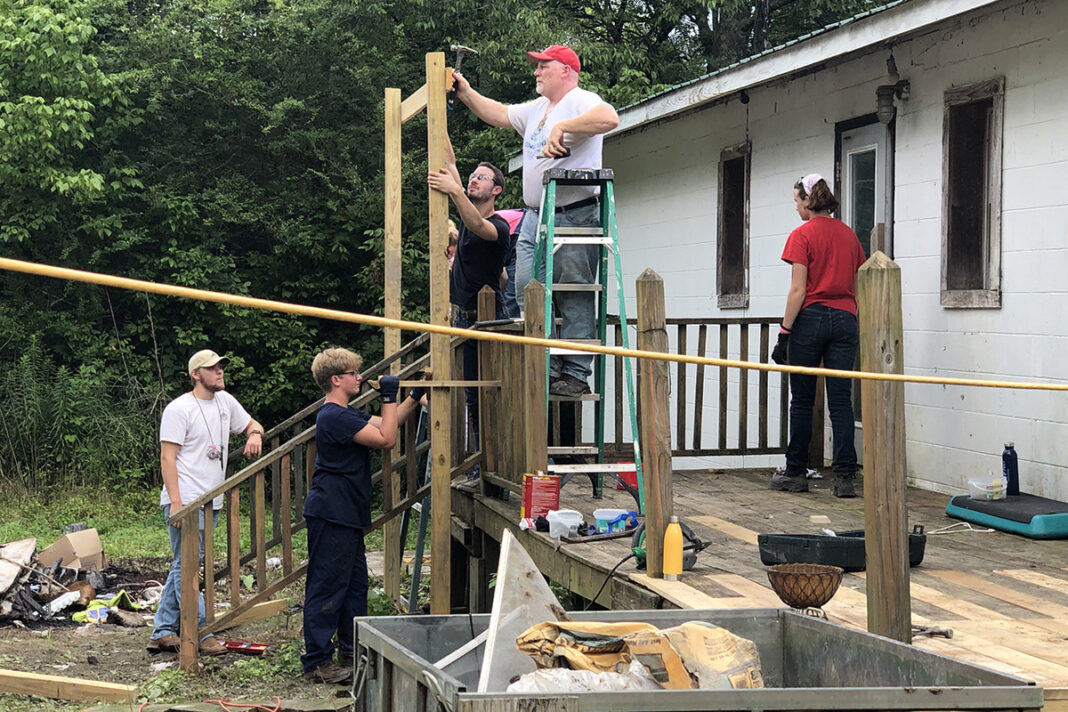 After missing the opportunity in 2020 due to COVID-19, a youth group from a small northern Illinois town came to Coalmont, Tennessee, in July for its mission trip at Mountain T.O.P., a rural outreach project.
The group consisted of 22 youth and seven adults from two small congregations, Oregon United Methodist Church and St. Mary's Catholic Church in Oregon, Illinois — which has a population of fewer than 4,000.
Until last year, the two churches had shared a mission trip every year since 2011. Oregon United Methodist raised money for the 2020 mission trip, but had to cancel and decided to use it for this year's mission trip instead.
"However, we got more donations of some items that we would use during the mission trip from two congregations," said Nancy Crandall, the youth director of Oregon United Methodist.
Her ministry goal through annual mission trips is to give the youth group different experiences as Christians.
"It is important for youth to see the different living conditions in this country," she said. "We've gone to urban areas, Native American reservations. Through the mission trip, we give the youth different experiences, open their eyes wide to a different part of America, and enhance their lives. The mission trip gave them a true sense of servanthood."
Crandall believes that Mountain T.O.P. is one of the places that can provide her youth group that kind of experience.
Mountain T.O.P. is a mission organization that assigns youth and adult campers places of mission in Grundy County, Tennessee, and which has worked in partnership with the South Cumberland Plateau community since 1975.
Julie Keel, program director and interim executive director, noted that the poverty level of Grundy County is one of the highest in Tennessee.