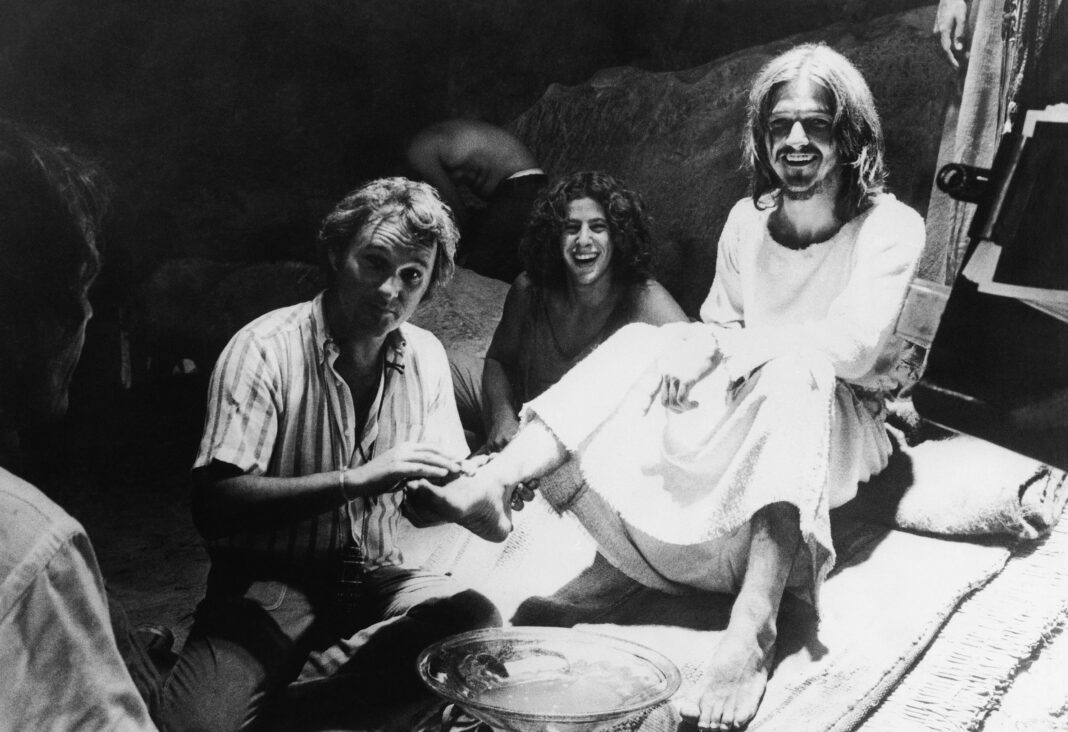 (RNS) — On March 25, 1971, in Gettysburg, Pennsylvania, a small, private Lutheran college held an illegal performance of Andrew Lloyd Webber and Tim Rice's rock opera "Jesus Christ Superstar." The stripped-down, oratorio-style show was an entirely student-led endeavor featuring a physics major as music director and faculty members donning doctoral robes playing high priests.
"I can't read music, and I'm not a musician," said Larry Recla, the seminary intern who produced and directed the Gettysburg College production. "This thing exploded and took on a life of its own."
Weeks into rehearsal, the company received word of a court order prohibiting amateur companies from performing the show for copyright reasons. Undeterred, the group decided not to print advertisements and to call the performance a dress rehearsal in an effort to avoid a lawsuit. Despite the lack of printed publicity, the performance attracted more than 1,200 audience members, some of whom sat on windowsills or stood outside to catch the sound of drums and electric organ.
"It was explosively glorious," said Recla. "People could not sit still; they were up yelling and screaming. The applause after each of the shows lasted 10-15 minutes."
Months later, on October 12, 1971, a glitzy, over-the-top performance of "Jesus Christ Superstar" opened on Broadway. The critics weren't thrilled — some called it brash, and Webber himself called it vulgar — but thanks to a $1,000,000 advance sale and the attention of religious protesters, the show was already a phenomenon. This month, the show celebrates its 50 anniversary.
Initially, Rice and Webber's idea for a rock opera passion play didn't take off — one investor called it the "worst idea in history," and the 1970 concept album was banned by BBC radio for being sacrilegious. The album met a different fate in the U.S., where it became the bestselling record of 1971.
"For a lot of people, it was the visceral excitement of the music," said Devin McKinney, archivist at Gettysburg College and author of "Jesusmania!: The Bootleg Superstar of Gettysburg College." "It got your body moving and mind thinking and connected it with this religious impulse that a lot of kids felt or wanted to feel."
The original album, with numbers including "I Don't Know How to Love Him" and "Superstar," employed rock-infused Broadway tunes to narrate the week leading up to Jesus' crucifixion, all told from the betraying disciple Judas' perspective. The hit album inspired a slew of amateur performances of the show that preceded the Broadway production.