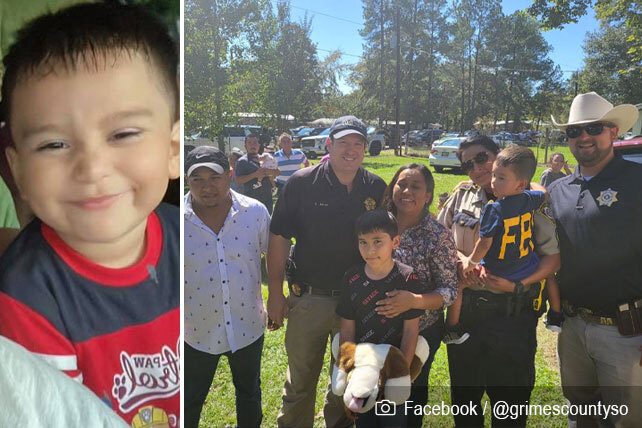 Three-year-old Christopher Ramirez was found alive and healthy near his Texas home after being missing for three days. The man who found Ramirez told police that God told him to look for the boy, and that if he did, he would find him.
Christopher Ramirez Went Missing
Ramirez went missing last Wednesday after following a neighbor's dog into the woods while his mother, Araceli Nunez, was unloading groceries from the car. The dog returned, but Ramirez did not. 
While Ramirez was missing, his mother pleaded with the community to help find her son. "I am asking you all to please help and find my son. I don't know anything about him, and a lot of time has passed. I don't know what to do. Please everyone help me," Nunez said during a press conference on Thursday. "I'm desperate and my heart has a hole in it. Please bring back my son. Please help me."
The search for Ramirez was assisted by the search and recovery organization Texas EquuSearch. Search crews included FBI personnel and community members who canvassed the wooded area surrounding Ramirez's home. They later expanded the search perimeter after not finding the boy. 
RELATED: UPDATE: 'Dog' Chapman Has Message for Brian Laundrie Following Gabby Petito Coroner's Statement
Christopher Ramirez Found
After three days of searching, Grimes County Sheriff Don Sowell announced in a Facebook post on Saturday that Ramirez had been found, saying that the "kind and humble citizen that (sic) found Christopher was indeed a special and Guardian Angel that was in the right place at the right time."