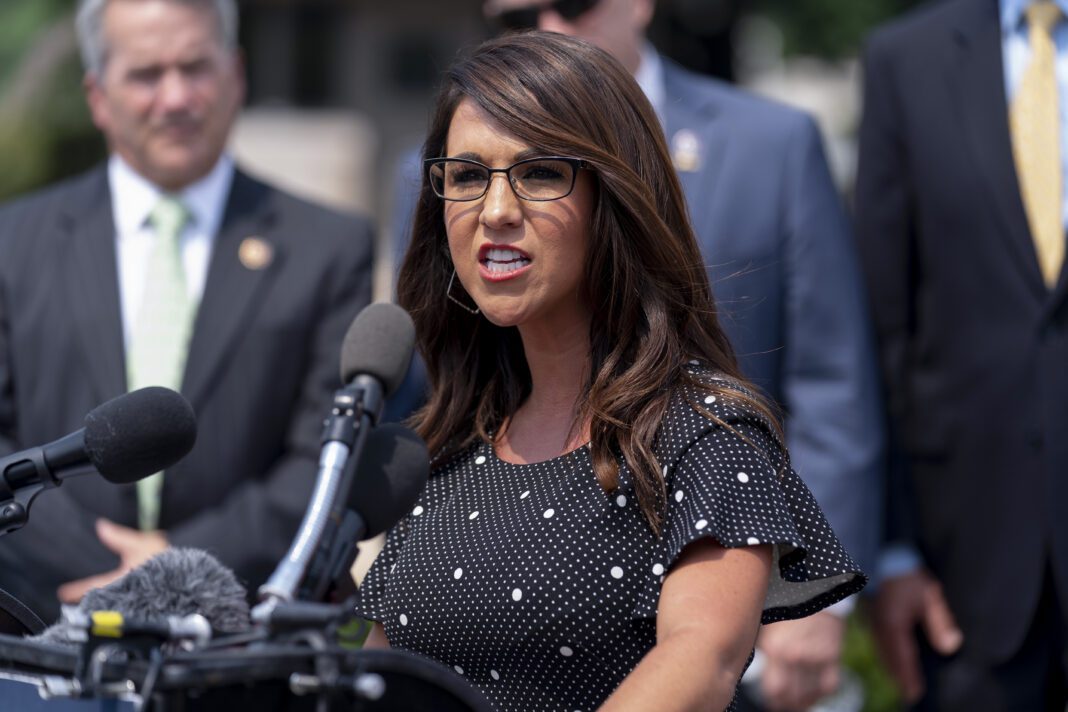 WASHINGTON (AP) — Days after firebrand conservative Rep. Lauren Boebert of Colorado was harshly criticized for making anti-Muslim comments about Rep. Ilhan Omar, a Minnesota Democrat whom she likened to a bomb-carrying terrorist, the two spoke by phone.
By both lawmakers' accounts, it did not go well.
Monday's conversation, which Boebert sought after issuing a tepid statement last Friday, offered an opportunity to extend an olive branch in a House riven by tension. Instead, it ended abruptly after Boebert rejected Omar's request for a public apology, amplifying partisan strife that has become a feature, not a bug, of the GOP since a mob of Donald Trump supporters stormed the Capitol on Jan. 6.
Boebert previously apologized "to anyone in the Muslim community I offended," but not directly to Omar.
It's just the latest example of a GOP lawmaker making a personal attack against another member of Congress, an unsettling trend that has gone largely unchecked by House Republican leaders. It also offers a test of Democrats' newfound resolve to mete out punishment to Republicans.
Earlier this month conservative Rep. Paul Gosar of Arizona was censured over a violent video. In February Rep. Marjorie Taylor Greene of Georgia was booted from congressional committees for her inflammatory rhetoric.
After Monday's phone call, Omar and Boebert quickly issued statements condemning each other.
"I believe in engaging with those we disagree with respectfully, but not when that disagreement is rooted in outright bigotry and hate," Omar said in a statement. She said she "decided to end the unproductive call."
Boebert shot back in an Instagram video: "Rejecting an apology and hanging up on someone is part of cancel culture 101 and a pillar of the Democrat Party."
The chain of events was set in motion over a week ago when a video posted to Facebook showed Boebert speaking before constituents, describing an interaction with Omar — an interaction that Omar maintains never happened.
In the video, the freshman Colorado lawmaker claims that a Capitol Police officer approached her with "fret on his face" shortly before she stepped aboard a House elevator and the doors closed.
"I look to my left and there she is — Ilhan Omar. And I said, 'Well, she doesn't have a backpack. We should be fine,'" Boebert says with a laugh.