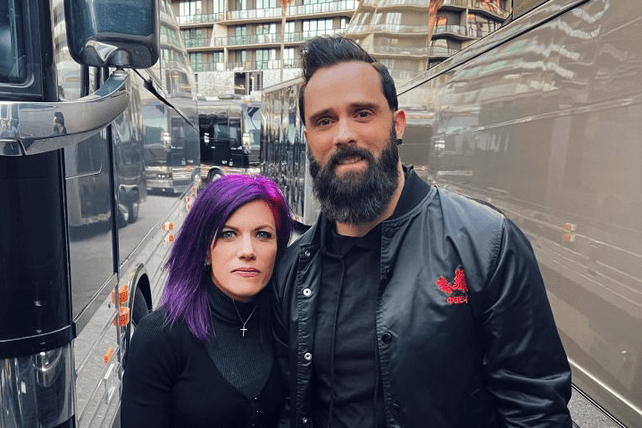 John Cooper, who serves as frontman for the Christian rock band Skillet, took to Twitter on Monday to weigh in on the recent controversy surrounding "The Joe Rogan Experience," which centers on the claim that Rogan's podcast perpetuates COVID-19 misinformation.
In light of Rogan's podcast conversations with guests, which sometimes cast doubt on COVID-19 measures, including vaccines, some are calling for a boycott of Spotify until Rogan's content is removed. Rogan has an exclusive deal with the streaming service. 
Some high profile content creators have already moved to leave the platform in protest. For example, rock artist Neil Young and folk artist Joni Mitchell are both set to remove their content from Spotify because of Rogan's podcast. 
Author and speaker Brené Brown also announced that she "will not be releasing any podcasts until further notice," though she has not explicitly indicated that the hiatus is due to "The Joe Rogan Experience." Other celebrities have also been vocal regarding their concern about COVID-19 misinformation, pressuring Spotify to remove Rogan from the platform. 
According to Business Insider, Spotify reviewed several episodes of Joe Rogan's podcast but ultimately decided that it did not "meet the threshold for removal." 
"We apply our policies consistently and objectively. They are not influenced by the media cycle, calls from any one individual or from external partners," said Dustee Jenkins, Spotify's head of global communications and public relations, in a message to concerned Spotify employees. "It doesn't mean I personally agree with this content. But I trust our policies and the rationale behind them."
While Spotify has not removed Rogan's podcast from the platform, they did announce that they would add a content advisory warning that discusses COVID-19. 
Rogan responded to the controversy in a video posted to Spotify on Monday (January 31), defending the credentials of the guests with whom he has discussed COVID-19 guidelines on the show. 
"The problem I have with misinformation, especially today, is that many of the things that we thought of as misinformation just a short while ago are now accepted as fact," Rogan said. "For instance, eight months ago, if you said, 'If you get vaccinated, you can still catch COVID and you can still spread COVID,' you would be removed from social media." 
While Rogan emphasized that he isn't an expert on some of these topics, he is passionate about having conversations with people who are experts and who have a different perspective from the mainstream view. Nevertheless, Rogan expressed that he was in agreement with Spotify's plan to put a content advisory on certain episodes, and conveyed that he will think more intentionally about hosting experts on opposing sides of an issue to give listeners a range of opinions to consider. 
"I'm not trying to promote misinformation. I'm not trying to be controversial. I've never tried to do anything with this podcast other than just talk to people and have interesting conversations," Rogan said.