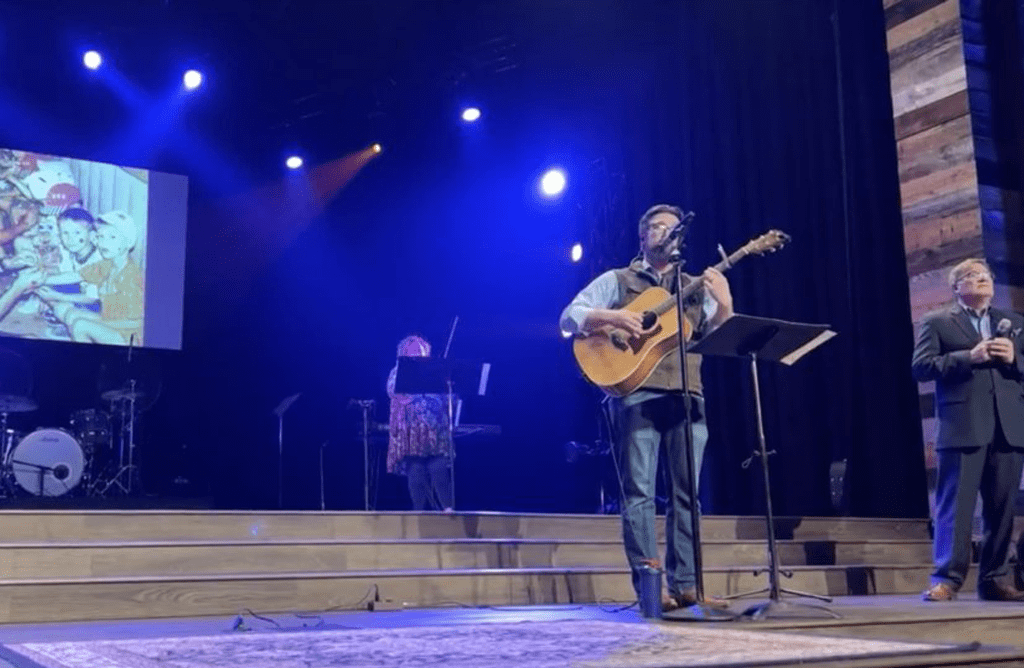 PARMA, Ohio (BP) – It doesn't require a personal connection with the country of Ukraine to pray on its behalf. But for many Southern Baptists, the ongoing invasion and fighting there has made it personal nonetheless.
Those prayers were lifted on the outskirts of Cleveland at Mercy Hill Chapel, a Southern Baptist congregation that features sermons in both Ukrainian and English. Pastor Oleh Zhakunets' message Feb. 27 was based in the book of Matthew and didn't address his native country directly. But it is evident, he said, that the situation in Ukraine is never far from congregants' minds.
"I would describe it as a 'heavy' atmosphere in church right now. And though what I preached yesterday wasn't particularly somber, there would be language or terms that affected people and made them think about Ukraine," he said.
Zhakunets was four years old in 1988 when he, his brother and his parents escaped the former Soviet Union in a minivan, making their way to Austria and then Italy. His father later helped other family members escape. They eventually joined others settling in Cleveland.
He has extended family in Ukraine but spends the majority of time checking in with ministry partners there. Confusion contributes to the tension, as differing media reports can paint various pictures of the situation.
"They're trying to know what to believe, and what you believe affects how you react," he said. "Some are leaving with their families, but others are wrestling with whether they should stay. Others struggle with how the church should be involved. Should they take up arms? All of that is being processed."
Frank and Suzanne Bennett became linked to Ukraine when they adopted two brothers and a sister from an orphanage there in 2012. Bennett serves as pastor of Lake Pointe Church in Emerson, Ga.
"We've very heartbroken about everything that's going on," he said. "We love the Ukrainian people. They're very rich in family and culture, and very determined."
While preaching on a mission trip to the country, he recalled a group of older ladies who had walked five miles to attend. He was struck by their resolve and hunger for the Word of God.
"I'm not surprised at all by the determination of [Ukrainian President Volodymyr Zelenskyy] and the people," Bennett noted. "They love their country and the world is seeing it."
That love of country takes a twofold meaning for The Bennetts, who had three biological children prior to adoption. One of their Ukrainian sons recently joined the U.S. Marines and added a new tattoo reflecting the phrase "who can stand against" from Romans 8:31.
"They're very proud [of their Ukrainian heritage]. They're Americans, but have dual citizenship," said Bennett.
Pastor Bogdan Kipko of Forward Church in Irvine, Cali. led his congregation in prayer for strength, courage and perseverance in Ukraine as well as for safety amid threats and imminent conflict.