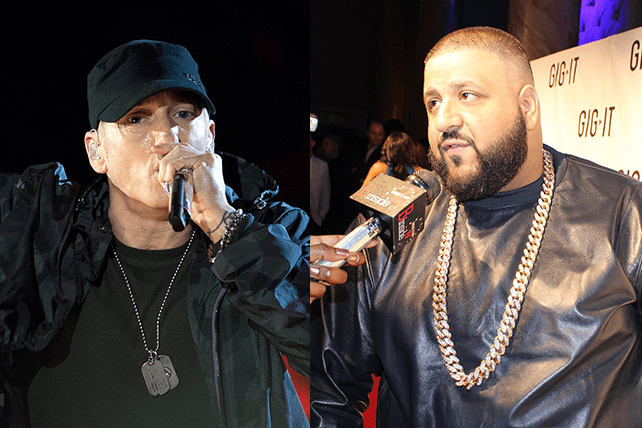 Marshall Mathers, better known by his stage name Eminem, achieved an accolade this week that few would have expected: he was featured on a song that debuted at number one on Billboard's "Hot Christian Songs" chart.
The song was DJ Khaled's "Use this Gospel (Remix)," which was released on August 26 as part of Khaled's new album "God Did." The song originally appeared on Kanye West's "Jesus is King" album in 2019. 
This is the first time that Eminem and DJ Khaled have reached the number one spot on the "Hot Christian Songs" list. It is West's fifth time. Billboard announced the achievement via Twitter on September 7. 
RELATED: 'Ye of Little Faith?' Satanic Musician Makes Appearance at West's Sunday Service
For DJ Khaled and Eminem to reach number one success in a Christian music category is unexpected, as Khaled adheres to the Muslim faith, and Eminem is well known for his poetically creative but notably vulgar brand of rapping. He has often been criticized by parents and faith groups for writing and performing lyrics that glorify violence and drug use. 
Eminem's lyrics were even discussed among congressional representatives after he won his first Grammy Award in 2001. 
"When you hear the words about raping your mother or killing your mother, I think that the industry should be embarrassed that that's award-winning entertainment," said then representative for Wyoming Barbara Cubin at the time.
Nevertheless, Eminem said in a 2010 interview with "60 Minutes" that he doesn't allow swearing in his home, adding, "I'm a parent; I have daughters."
Eminem's verse on "Use This Gospel" has distinctly Christian themes, as he refers to Jesus as his "shepherd" and says that his "weapon is prayer."
RELATED: Eminem Raps About Jesus on DJ Khaled's Remix of Kanye West's 'Use This Gospel'
"Today's the day that I put all of my trust and faith in You, Father," Eminem raps in the song.