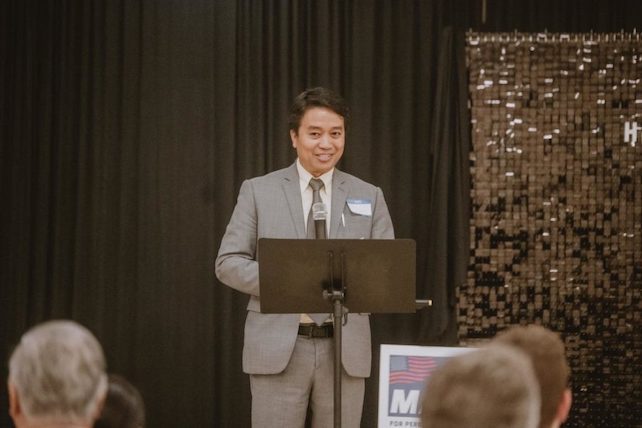 INDIANAPOLIS, Ind. (BP) – In his new role on the Perry Township Schools Board, Southern Baptist pastor Hre Mang hopes to help provide quality education to the community's diverse population.
Mang, senior pastor of Falam Christian Church in Indianapolis, was elected to one of the school board's three positions during last week's midterm elections. He will serve a four-year term.
He received the highest percentage of votes of any of the seven candidates with 18.46 percent, and becomes the first-ever Burmese-American to be elected in the history of the Perry Township Schools Board, according to local media reports.
According to local Indianapolis news station WTHR, central Indiana has the largest concentration of Burmese Americans in the nation with around 25,000 people.
"I'm really passionate about learning, school and education," Mang told Baptist Press. "I'm really passionate for the younger generation and a diverse community demands diverse leadership.
"We can no longer keep the policies considering the diverse needs of the student body. There are certain things we need to change, and I want to initiate any change that we have to do to produce quality students when they graduate."
Since coming to the United States, Mang spent more than 10 years earning multiple degrees at various schools. He hopes good education can open doors of opportunity for the next generation the same way it did for him.
"I don't want to see immigrants or children born in the states become public dependents, and I don't think that's God's design," Mang said.
"I think God's design is everyone is capable of making money for their livelihood. I see quality education is one way that people can become self-reliant, grow up to take responsibility for themselves and their family. This is for the glory of God and for the good of society."
Even before his election to the school board, Mang had lived in the Indianapolis area since 2002 and pastored Falam Christian Church since 2009.
Falam is a congregation made up of the Chin people group, and services are held in the Burmese language.
Some of the main priorities for the church include engaging the next generation and expanding its reach beyond the local community.