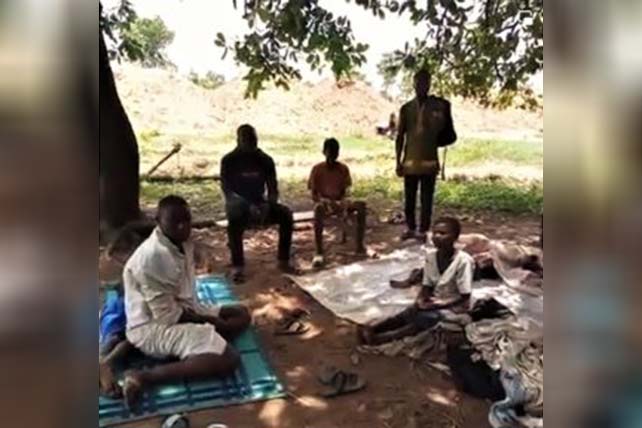 ABUJA, Nigeria (Morning Star News) – Suspected Fulani herdsmen killed five Christians early Sunday morning (Jan. 22) in northeast Nigeria, following the slaughter of 12 Christians on Friday (Jan. 20) in the country's Middle Belt, sources said.
In Bauchi state's Tafawa Balewa County, area residents said herdsmen attacked the predominantly Christian community of Gambar Sabon Layi, killing five Christians and kidnapping another.
"Fulani herdsmen at about 3 a.m. this Sunday, 22 January, invaded my community of Gambar Sabon Layi," area resident Godwin Moses told Morning Star News in a text message. "The Fulani herdsmen killed five members of our Christian community and a sixth Christian, Mr. Daniel Dabwa, was captured and is being held captive in an unknown place."
Manasseh Danladi, another resident, concurred that the assailants were "armed Fulani terrorists," saying in a text message to Morning Star News that one of those slain was a member of his family, and that Dabwa was "taken away at gunpoint."
Area resident Princess Ella added, "This is a black Sunday for us in Gambar Sabon Layi, as five of our Christian members were killed and one kidnapped."
Tafawa Balewa, a Christian-majority area, has been attacked by Islamic terrorists and predominantly Muslim Fulani herdsmen for several years. Many of the villages lie in ruins, made desolate by attacks that drove Christian survivors to other parts of Nigeria.
In Benue state, in the country's Middle Belt, armed Fulani herdsmen in the pre-dawn hours of Friday (Jan. 20) invaded the predominantly Christian community of Abagena, near Makurdi, the state capital, and killed 12 Christians, area residents said in text messages to Morning Star News.
The herdsmen attacked shortly after midnight for more than three hours, area residents said.
Paul Hemba, state special adviser on security matters, said "the attacks were carried out against these Christian communities by armed Fulani herdsmen a few minutes after midnight and into the early hours of Friday, Jan. 20."
He identified some of those slain as Gbashaor Acho; Gbashaor Joseph; Anshe Dekera; Ancho Kpor; Eunice Gbashaor; Sewuese Gbashaor; Terlumun Ajah; Emberga Gbashaor; and Donald Gbashaor.
"A man, his wife and four children were among the Christians killed during the attack," Hemba said.
Catherine Anene, spokesperson of Benue State Police Command, confirmed the attack and said officers had been deployed to the area.
Area resident Ivor James identified the assailants as Fulani herdsmen, and she added that many more villagers were wounded. Resident Joseph Atom said two predominantly Christian communities nearby were also attacked.
"Beside Abagena village, Mbagwen and Utyondu were also attacked at that same time Abagena was attacked by the terrorists," Atom said. "Many Christians were also killed in these communities. Casualty figures are yet to be ascertained."
From Jan. 3 to Jan. 5, armed herdsmen also attacked Nagi and Tse-Girgi Dajo villages, predominantly Christian communities in Gwer West County of Benue state, area sources said. Four Christians were injured.
"Two Christians were badly injured in the Nagi attack while two more Christians were also wounded in the Tse-Girgi Dajo attack," said Andrew Ayande, a local council official of Gwer West Local Government Council.