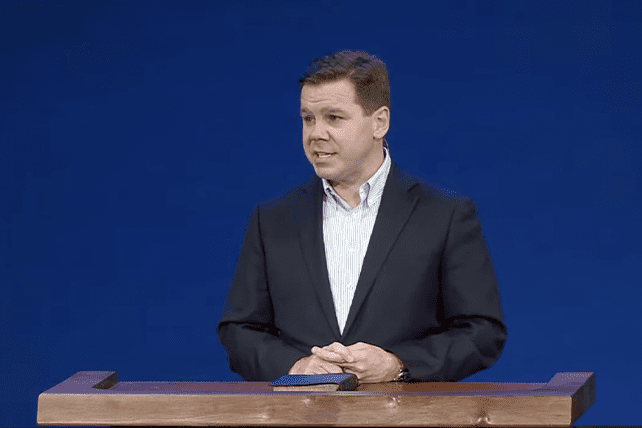 First Baptist Church in Jacksonville, Florida, is responding to backlash surrounding a statement of belief on human gender and sexuality that the church recently instituted as a requirement for membership. Existing members must sign the statement to remain so, and all attendees applying for membership moving forward will be required to do the same. 
Affiliated with the Southern Baptist Convention, the Florida church has a large attendance across two locations in Jacksonville. Their statement on gender and sexuality was approved via congregational vote by the church's membership in October 2022, and current members have until March 19 to sign the statement to maintain their membership status. 
Those who do not sign the statement would be eligible to regain membership in the future if they chose to go through the membership process again, which includes a membership class, committing to the church's statement of faith (including the statement on sexuality), and being voted in by the church. 
Those who forfeit membership would not be prohibited from attending the church. However, they would lose the privileges of being a member, which include voting on church decisions. 
RELATED: Mark Driscoll Says Christians Can't Attend Same-Sex Weddings, Comparing Them to Strip Clubs, 'Drug Dens'
The statement on gender and sexuality reads as follows:
As a member of First Baptist Church, I believe that God creates people in his image as either male or female, and that this creation is a fixed matter of human biology, not individual choice. I believe marriage is instituted by God, not government, is between one man and one woman, and is the only context for sexual desire and expression.
This statement reaffirms the church's previously held teaching on the matter and is in alignment with the Baptist Faith & Message 2000, which serves as the uniting statement of belief for all Southern Baptists and says, "Marriage is the uniting of one man and one woman in covenant commitment for a lifetime. It is God's unique gift to reveal the union between Christ and His church and to provide for the man and the woman in marriage the framework for intimate companionship, the channel of sexual expression according to biblical standards, and the means for procreation of the human race."
Nevertheless, the church has become the subject of considerable criticism for the statement, which some have accused of being part and parcel of a larger culture of homophobia and transphobia. 
In October, senior pastor Heath Lambert explained in a blog post that the church had already received backlash. That criticism came from the venue space the church had rented to record an explainer video regarding the statement. 
RELATED: Andy Stanley Trends on Twitter for Praising the Faith of Gay People Who Attend Church
In that video, Lambert referred to those who advocate for the sexual revolution as having an "extremist agenda" and said that "they will not rest until their confusion has permeated every area of society and silenced every voice of opposition."