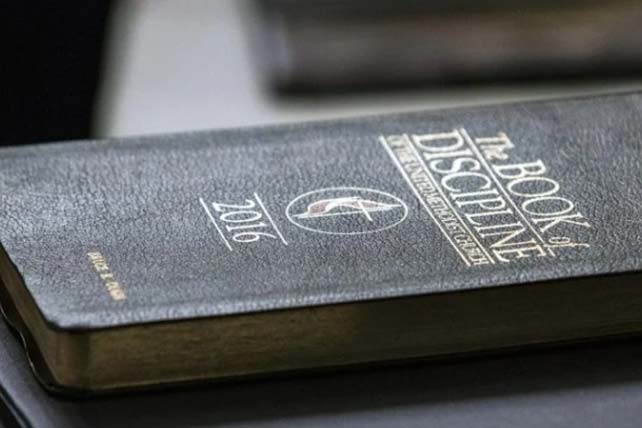 (RNS) — The North Georgia Conference of the United Methodist Church can't just press "pause" on disaffiliations from the denomination by churches in its area, according to a ruling Tuesday (May 16) by a Georgia judge.
Cobb County Superior Court Judge J. Stephen Schuster ruled from the bench that the North Georgia Conference "has an affirmative duty" to assist any church wishing to disaffiliate with holding a vote or taking any other steps necessary to do so, according to a report by United Methodist News.
The conference also has the right to make sure those steps are followed in accordance with the denomination's governing Book of Discipline, the judge said.
RELATED: Breakaway Texas UMC Megachurch Reveals Plans for New Methodist Denomination
A disaffiliation plan added to the Book of Discipline by a 2019 special session of the General Conference, the denomination's global decision-making body, allows churches to leave the United Methodist Church with their properties, which are held in trust by the denomination, over long-simmering disagreement about the ordination and marriage of its LGBTQ members.
To leave, congregations must take a vote on disaffiliation and meet certain financial obligations.
Those provisions end on Dec. 31, 2023.
But the North Georgia Conference announced late last year it would temporarily block member churches from leaving the denomination until after the 2024 meeting of the General Conference. The conference pointed to the spread of "defamatory" misinformation about the United Methodist Church and its disaffiliation procedure.
RELATED: United Methodist Bishops Meet, Look to Pivot After 2,400+ Churches Disaffiliate
"With just 15 months until the next session of the United Methodist General Conference, which will be held April 23 to May 3, 2024, in Charlotte, North Carolina, this pause will allow churches to gain more information about the real, rather than the false or hypothetical, future of our church," the conference said at the time.
Earlier this year, 185 churches sued the North Georgia Conference, claiming the right to leave the United Methodist Church.
The churches suing the North Georgia Conference claimed that pause violated their rights under the Book of Discipline, pointing to the disaffiliation plan detailed in Paragraph 2553 of the denomination's rulebook, according to The Georgia Sun.
On Tuesday, the North Georgia Conference posted an update on its website, saying it was "exploring our opportunity to appeal."
"While details of the order are yet to come, once they are received, the Conference Board of Trustees in conversation with Bishop (Robin) Dease and the Cabinet will communicate plans and timelines. Leaders of the Conference remain committed to handling this matter in a fair, transparent, uniform, and good faith manner," it said.
To date, 3,215 out of about 30,000 U.S. churches have disaffiliated from the United Methodist Church, according to an ongoing tally by United Methodist News.
This article originally appeared here.