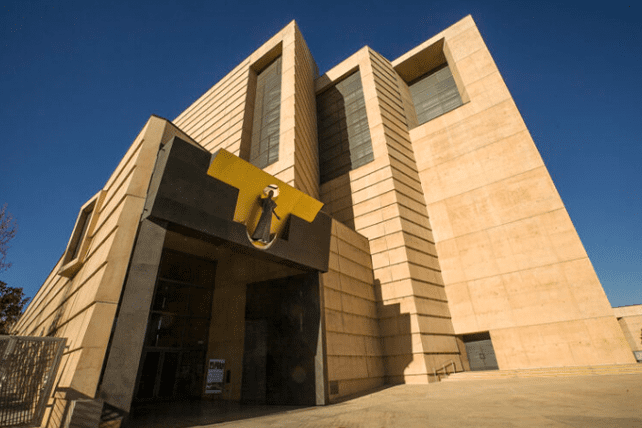 (RNS) — At least a third of the 12 Roman Catholic dioceses in California have either filed for bankruptcy or are contemplating doing so to deal with an influx of lawsuits filed by survivors of childhood sexual abuse after a state law opened a three-year window in which cases were exempted from age limits.
More than 3,000 lawsuits have been filed against the Catholic Church in California under a 2019 state law that allowed alleged victims to sue up to the age of 40.
Advocates have been stunned by the number of cases that surfaced during the window, which closed at the end of December.
The Diocese of Santa Rosa, which is facing more than 200 lawsuits, filed for bankruptcy in mid-March. In its bankruptcy petition, it claimed assets valued between $10 million and $50 million. It estimated its liabilities in the same dollar range.
The Diocese of Oakland, grappling with about 330 sexual abuse lawsuits, filed for bankruptcy in early May. It claimed assets valued between $100 million and $500 million with estimated liabilities in the same dollar range, according to its bankruptcy petition.
Oakland Bishop Michael C. Barber, in a letter, said, "worship sites" will close, and the diocese will have to "re-imagine" how other locations are used.
"I ask for your commitment to work with me and our pastors in the upcoming months as we determine how best to address the outcome of the bankruptcy process and how to 'right-size' our parishes to serve the faithful and all who come to us seeking Christ's tender love," Barber said.
The Diocese of San Diego made the decision earlier this month to file for bankruptcy sometime this fall, said Kevin Eckery, spokesman for the diocese.
Cardinal Robert McElroy, bishop of the Diocese of San Diego, announced in early February the possibility of bankruptcy as the diocese faces "staggering" legal costs in dealing with some 400 lawsuits alleging priests and others sexually abused children. Most of the alleged abuse cited in the suits took place 50 to 75 years ago, and the earliest claim dates back to 1945.
Most of the diocese's assets, McElroy said in a letter, were used to settle previous allegations, ending in a $198 million payout in 2007. Eckery has predicted the cost of settling the outstanding cases against the diocese could amount to $550 million.
The dioceses in Stockton, Fresno and San Jose did not answer a query from Religion News Service to learn of their plans to deal with the lawsuits. The Diocese of Orange said it had not yet finalized the number of pending lawsuits and that it was not considering bankruptcy. Deacon David Ford with the Diocese of Monterey said the diocese prefers "not to make a statement right now," regarding any potential plans for bankruptcy.
Bishop Jaime Soto, in a statement in late February, said bankruptcy could be an option for the Diocese of Sacramento as it grapples with more than 200 lawsuits alleging child sexual abuse.