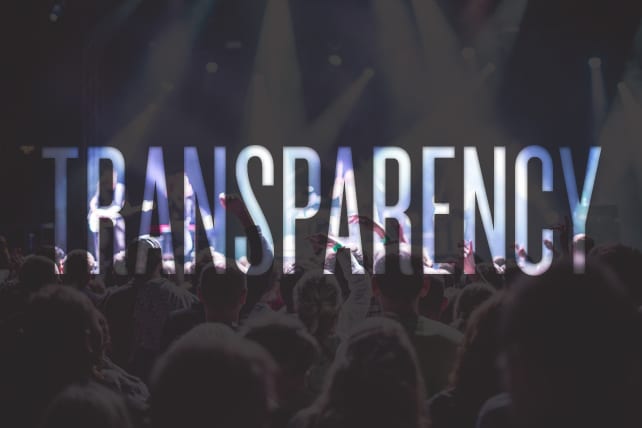 It could be the imagination of a pastor who thinks her people are just the best but I would have to say that if there's one thing we've done right at Mosaic, it is that we've encouraged this faith community to be brutally honest with each other. We've made the testimony a cornerstone of our worship experience and we've heard just about every possible story. Guys who pulled guns on their wives. Moms who endured the incarceration of children. Children who endured the addictions of parents. Every conceivable addiction, including porn.
Somehow, we've managed to create an atmosphere where you can say just about anything and even get applause for it. We don't do this for shock value; it has been God's call on us to model vulnerability. We see our stories as good and God-honoring gifts.
We are like children who have just discovered the outside hose on a hot day. It is a great freedom to be able to share without shame what we're dealing with and where we've come from. We are learning accountability, too, because real and healthy transparency requires not just courage to say our own truth, but also to speak the truth in love to each other.
Transparency comes with a cost. For starters, it is a great way to downsize a church. People don't naturally know how to hold grace and truth together in the same hand. When folks get honest about their lives, some head for the door. It isn't the kind of "church" they signed up for. Often, we hear comments like, "We love what you're doing at your church. We don't need it, but we love what you're doing."
As if only some people need truth and grace.
We've also learned that by speaking openly about our addictions and habits, we've opened doors for people to come to us and become accountable for getting healed. We've discovered that you can't just tell your story and sit down. Every admission is really an investment in the life of someone who will come forward when they discover they are not alone. Because this is the case, our folks are learning how to care for each other spiritually, and they are learning what "call" feels like.
I believe every worship experience should include an element of testimony, and not just the "facebook" kind where everything turns out picture-perfect at the end. It is also worshipful to stand and say, "I realize I'm not there yet but because of Jesus at least I'm not where I was." At Mosaic, we've experimented with all kinds of testimonies—interviews, scripted stories, unscripted "glory sightings," videos…whatever it takes to help our people live publicly this faith they've embraced.
Sometimes I invite our folks in worship to ask me, "How is it with your soul?" They do so, collectively, right then and there. And then I share with them how it is—really—with my soul. Not like the stage is a counselor's couch, but as if my people want to hear how Jesus and I are faring together these days, and what I'm learning through scripture and prayer. After I tell them in a minute or so how my spiritual life is progressing (or not), I invite them to share with one person near them. Right then, right there…in worship. And they do it. It is beautiful to watch. We are learning how to be with each other spiritually, not just socially or emotionally. Our people also practice this kind of sharing in small groups, of course, but the story of Christ's work in a life is something we ought also to celebrate within the context of worship, because spiritual formation is a confession of faith.
The testimony is an act of worship. To say that Jesus is relevant and has power to change me (even me!) is to confess that he is Lord, to the glory of God the Father.
And though real transparency is not cheap, I don't think I could go back to "church as usual" now that I've experienced this way of doing life together. The love our folks have for each other is rich and the healing we've witnessed is real. There is a lot of love and grace in an atmosphere committed to being non-judgmental. We haven't thrown our theology out the window, but we have learned to embrace the stories as gifts and to use them as instruments of grace.
It is what Jesus said in John, chapter 3. Anything that comes into the light belongs to him. Knowing that, why would we want to leave anything in the dark?
Maybe this thing we've found that costs but counts is what that guy found in that field. I'm thinking about the one Jesus told about the guy who found a treasure, then went and sold everything he had so he could go back and buy not just the treasure but the whole field. Maybe he discovered exactly what we've discovered: that a community possessing the treasure of transparency is worth everything we've got.
When is the last time you shared your story in a public setting? Or when have you made space for people to talk personally about what God is doing right here, right now?