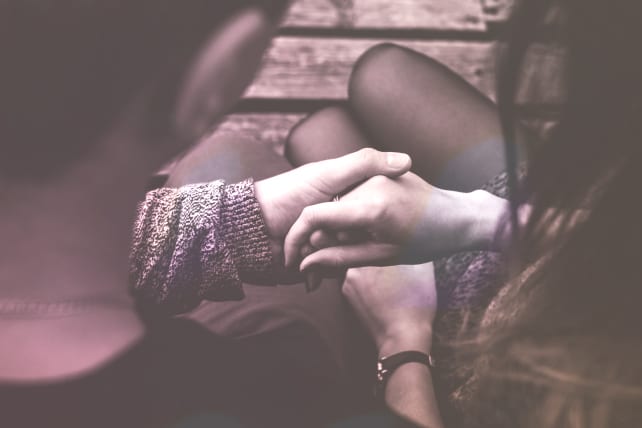 Remember when you dreamed of what your life might be like at a certain age? Then once you reach that age, you are surprised by how different things turned out? I'm sure anyone over the age of five has experienced this on some level. I know I certainly had different expectations on where I might today—just months away from turning 30.
This month marks two years of my husband's and my journey with infertility. It also marks five years of unsuccessfully pursuing adoption. This may not be where I expected to be, but maybe I should have.
At least one in six couples will experience some form of infertility. (1) Of those cases, one third of infertility will be attributed to the female, one third will be attributed to the male, and one third will be attributed to both or will be unexplained. Regardless of who or what the cause of infertility is attributed to, it invariably impacts both.
When we realized that having kids wasn't going to come easy for us, we wanted to be open with others about our experience. I find great comfort knowing that people are praying with us and support us in our journey. As I've shared about our experience, I am incredibly humbled when others are willing to trust us with their own stories. That is what motivates me to share with you. Some of the most powerful words I've found are "Me, too."
No two people will wrestle through infertility in the same way. Though everyone's experience is different, there are some things that I've found in common with my experience and infertility, and that of others I've talked to. Here are the two common threads I've seen.
1. Shame
Historically, shame has been associated with guilt, and while it often can include guilt, the shame I'm speaking of is not so much the feeling/knowledge we experience when we have done something wrong and our conscience is confirming that, but more that sense of shame that comes from feelings of inadequacy and embarrassment.
Shame, in that sense, can cause a person to feel that you are somehow wrong or defective, even in instances when a person hasn't done anything to necessitate that feeling.
This kind of shame is a lie that can keep us from being vulnerable. Yet vulnerability opens the door for healing.
To move beyond shame, I have to believe something truer. The thing is, the Bible teaches me that my value is not in my ability to have children. My value is unchanging, regardless of my earthly accomplishments or lack thereof. God loves me completely and unconditionally. Believing that truth helps me to move past feelings of shame and into vulnerable transparency that invites my community to walk alongside me and strengthen me in the difficult days.
2. Grief.
The pain of childlessness is a peculiar pain, described by one couple as "the grief which has no focus for its tears and no object for its love" (Dickson 1997).
In dealing with infertility, grieving must take place. Grieving the loss of expectations. The loss of a perceived ideal timeline. The loss of a "normal" pregnancy experience. Grieving the loss of…fill in the blank. It is a gradual loss of what might have been. A hope deferred that makes the heart sick. (Proverbs 13:12)
Grieving the loss of expectation is normal and healthy. It has been important for me to recognize what my expectations are, and to find comfort knowing that it is OK to be sad about that loss of what could have been. It is also a comfort to know that in the midst of grief, God is with us as our comforter: "The Lord is near to the brokenhearted and saves the crushed in spirit (Psalm 34:18, ESV).
God invites us to come to him with our hurts. Michael and I don't have to fake happiness out of fear of seeming "unspiritual" for not trusting God enough. Scripture tells us there are seasons—times for weeping and for mourning (Ecclesiastes 3:4). We don't have to be afraid to go to God with our tears, anger and grief. He offers arms wide open with comfort and healing.
One of the hardest moments of our journey thus far was when the doctor told us what our chances are for getting pregnant. I wanted the numbers to be different. I wished it wasn't true. I wanted to wake up from my dream. But it wasn't a dream. This was our reality.
Shortly after we received this difficult news, I had a friend tell me that when she is troubled, she lives out the situation to the worst-case scenario in her mind. Once she got to that worst case, she realized that even in that place, she would be OK because of her relationship with Jesus. That was powerful and freeing for me.
I've played forward in my mind the possible scenario: What if we never have children? Even so: I have Jesus. I don't need Jesus+children in order to find joy. With Jesus, no matter what, my life is full. 
"Consider it pure joy, my brothers and sisters, whenever you face trials of many kinds, because you know that the testing of your faith produces perseverance." James 1:2-3
This article originally appeared here.