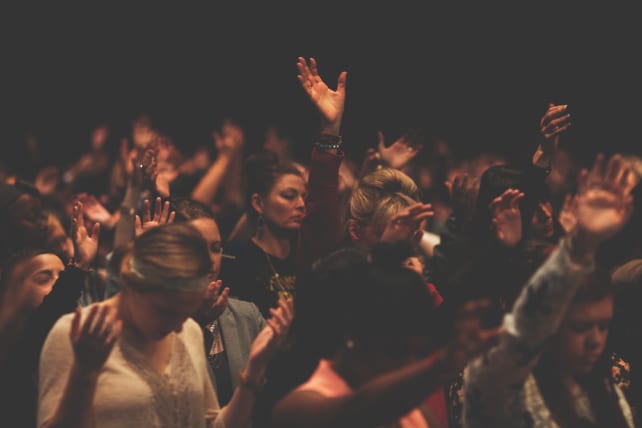 If you track attendance at your church (and who doesn't), the vast majority of church leaders are tracking numbers that probably bother them.
That can lead into a death spiral of trying to drive greater attendance, only to discover more disappointment down the road.
The mission of the church is the same in every generation. But the methods we use—our strategy—has to change, as I outlined here.
So what's one of the biggest changes we're going to see?
Simple. If you want to see your church grow, stop trying to attract people and start trying to engage people.
In the future church, engagement is the new attendance.
If church leaders put as much effort into trying to engage people in the mission of the church as they used to (or still) put into trying to drive attendance, they would see a huge spike in both engagement and attendance.
Conversely, leaders who focused solely on attendance or misconstrue what engagement is will continue to see declining attendance.
At Connexus Church, where I serve as Founding and Teaching pastor, we're seeing encouraging spikes in physical and online attendance (the two are not mutually exclusive) at established locations, our online campus and our new location.
The growth in the number of new unchurched people has come for sure by the grace of God, but also after almost five years of focusing on increasing engagement in these seven ways. I also outlined why we made the shift and many people have made the shift in my book, Lasting Impact.
Church leaders, if you cared as much about engagement as you did about attendance, you'd likely see a spike in attendance as your mission grows and expands.
So why is engagement the new attendance? Here are five reasons.
1. Attendance Was Never the Goal
When did we get the idea that church attendance was the ultimate goal?
Flip back to New Testament days.
Jesus never said 'Attend me.' He said 'Follow me.'
The only reason you would follow Jesus (in Jesus' day) is because you were either intrigued by who he was and what he did, or because you had come to believe that he was who he said he was.
In other words, you were engaged.
You didn't attend Jesus. You followed him.
A similar dynamic emerged in the first-century church.
Early Christians didn't attend church. They were the church.
If you look back at the genesis of the Jesus movement, the idea of attendance as a hallmark would have been completely foreign.
You only attended because you were engaged. Period.