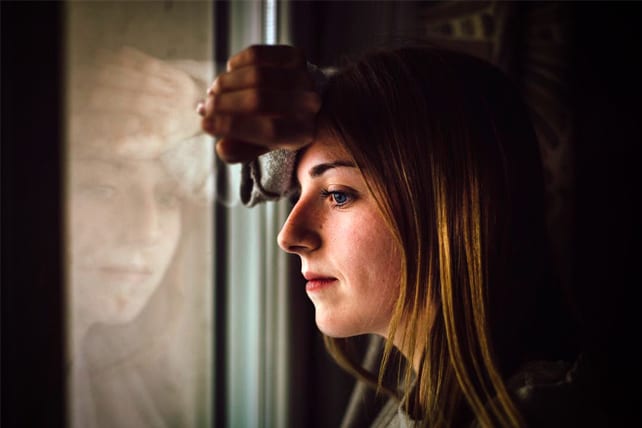 I recently asked a group of church members if they had ever struggled with assurance of salvation. There was an overwhelming affirmation that all had struggled in the quest for that sweet subjective assurance for which believers often long in their souls. This is not at all a strange thing in the history of the church. Many of the Reformers, Puritans and other Reformed theologians wrote volumes to address the intricacies of this important subject. For instance, John Owen's The Forgiveness of Sin, William Guthrie's The Christian's Great Interest, John Colquhoun's Spiritual Comfort, David Dickson and James Durham The Sum of Saving Knowledge, Gisbertus Voetius and Johannes Hoornbeeck's Spiritual Desertion, and D. Martyn Lloyd-Jones' Spiritual Depression: Its Causes and Cure were all products of pastoral concern to help believers gain and maintain the assurance of salvation.
Many who have trusted in Christ struggle deeply in their consciences over their post-conversion sins. How can a true believer commit a particular sin—sometimes repeatedly—after he or she comes to Christ? How do I know whether I have really repented of my sin if I have committed it on a recurrent basis? Have I really and truly repented if I fall into it again? How do we reconcile the fact that the Apostle John says "whoever is born of God does not sin" (1 John 3:9) with the fact that the Apostle James says, "We all stumble in many ways" (James 3:2)? These and a myriad of other questions are bound up with the issue of the subjective assurance of salvation.
God has redeemed us so that we would walk in paths of righteousness. Jesus died to both the guilt and the power of sin so that those for whom he died can walk in newness of life. "The grace of God, which brings salvation," writes the Apostle, "teaches us that denying ungodliness and worldly lusts, we should live soberly, righteously and godly in this present age" (Titus 2:11-12). Paul reminds believers, "You were bought with a price. So glorify God in your body." The Apostle Peter explains, "If you call on the Father, who without partiality judges according to each one's work, conduct yourselves throughout the time of your stay here in fear; knowing that you were not redeemed with corruptible things, like silver or gold, from your aimless conduct received by tradition from your fathers, but with the precious blood of Christ, as of a lamb without blemish and without spot" (1 Peter 1:17-19). We should have the singular goal of pursuing holiness since Christ has set us free from "the guilt of sin, and condemning wrath of God, the curse of the moral law…this present evil world, bondage to Satan and dominion of sin; from the evil of afflictions, the sting of death, the victory of the grave and everlasting damnation" (Westminster Confession of Faith 20.1).
While no serious-minded Christian will ever dismiss the severity of the sin in his or her life, the reality of indwelling sin is something with which he or she will have to grapple throughout the entirety of life. The greatest saints have been the first to acknowledge the greatness of their sin. David, on more than one occasion, admitted the multi-variegated dimensions of his sin. For instance, in Psalm 31:10, he wrote: "My life is spent with sorrow, and my years with sighing; my strength fails because of my iniquity, and my bones waste away" (Ps. 31:10). When considering just how much sin he had committed, David concluded, "My iniquities have overtaken me, and I cannot see; they are more than the hairs of my head; my heart fails me" (Ps. 40:12). And, when he finally came to confess his post-conversion sin of adultery and premeditated murder to the Lord, in Psalm 51, he confessed: "I know my transgressions, and my sin is ever before me" (Ps. 51:3). The Prince of the Puritan theologians, John Owen, wrote, "As no man had more grace than David, so none had a greater instance of the power of sin, and guilt upon the conscience."