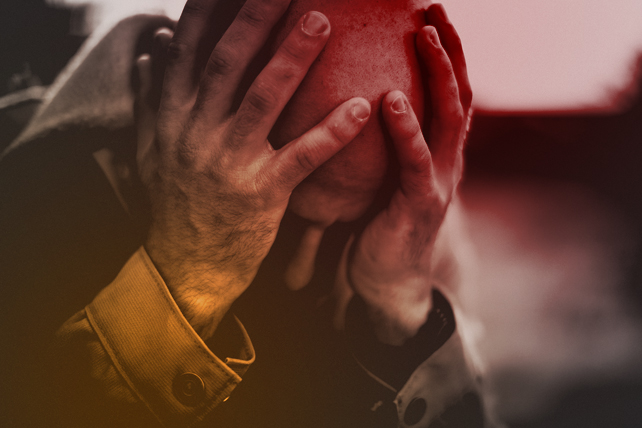 Today I thought I would simply share some examples of when people got depressed or mentally anguished and deal with depression in the Bible. If you are reading this while depressed, don't believe the lie that you are alone, or that God doesn't understand how you are feeling. Do get the help you need from doctors and the like, but also know that even God's people have suffered in a similar way. Knowing that you are not the only one takes some of the power away from strong emotions.
Here are some key examples of mental anguish and depression in the Bible, many of these will resonate with those who have suffered greatly:
Then David and the people who were with him raised their voices and wept until they had no more strength to weep. 5 David's two wives also had been taken captive, Ahinoam of Jezreel and Abigail the widow of Nabal of Carmel. 6 And David was greatly distressed, for the people spoke of stoning him, because all the people were bitter in soul, each for his sons and daughters. But David strengthened himself in the LORD his God.
(1 Samuel 30:4–6)

A PRAYER OF ONE AFFLICTED, WHEN HE IS FAINT AND POURS OUT HIS COMPLAINT BEFORE THE LORD.
Hear my prayer, O LORD;
let my cry come to you!
Do not hide your face from me
in the day of my distress!
Incline your ear to me;
answer me speedily in the day when I call!
For my days pass away like smoke,
and my bones burn like a furnace.
My heart is struck down like grass and has withered;
I forget to eat my bread.
Because of my loud groaning
my bones cling to my flesh.
I am like a desert owl of the wilderness,
like an owl of the waste places;
I lie awake;
I am like a lonely sparrow on the housetop.
(Psalm 102)
Elijah:


"he asked that he might die, saying, "It is enough; now, O LORD, take away my life, for I am no better than my fathers." 5 And he lay down and slept under a broom tree. And behold, an angel touched him and said to him, "Arise and eat." (1 Kings 19:4–5)

Hannah:


"Hannah wept and would not eat… She was deeply distressed and prayed to the Lord and wept bitterly."
(1 Samuel 1:7–10)

Paul:


" …we were so utterly burdened beyond our strength that we despaired of life itself. Indeed, we felt that we had received the sentence of death. But that was to make us rely not on ourselves but on God who raises the dead. He delivered us from such a deadly peril, and he will deliver us. On him we have set our hope that he will deliver us again."
(2 Corinthians 1:8–10)

Jesus:


"He withdrew from them about a stone's throw, and knelt down and prayed, saying, "Father, if you are willing, remove this cup from me. Nevertheless, not my will, but yours, be done." And there appeared to him an angel from heaven, strengthening him. And being in an agony he prayed more earnestly; and his sweat became like great drops of blood falling down to the ground."
(Luke 22:41–44)

"My soul is overwhelmed with sorrow to the point of death."
(Matthew 26:38)

Finally, perhaps the most poignant verse in the whole Bible about Depression in the Bible is also the shortest, and once and for all demolishes the idea that Jesus doesn't understand your deep emotion:

"Jesus Wept." (John 11:35)
This article originally appeared here.