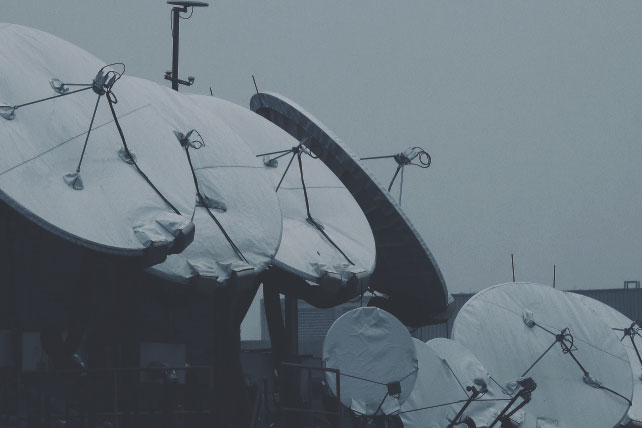 I'm chatting with a group of multisite ninjas and answering your questions about the ins and outs of launching new campuses. Our group is as follows:
Natalie Frisk is our family ministry expert. She is a key leader from The Meeting House. This church has 19(!) locations and is doing all kinds of great stuff, including a killer kids' & youth curriculum that they give away for free. Natalie's a lot of fun and will have so many great insights around leading in a thriving multisite church.
Greg Curtis is our guest connections and assimilation expert. He leads at Eastside Christian Church, one of the fastest growing churches in the country, and, literally, is the "go to" source for getting people to stick and stay in the church. (Eastside has assimilated something like 1,500 people in the last 18 months!) His coaching practice around assimilation is amazing.
Ben Stapley is our communications and service programming expert. Ben is one of the most helpful leaders I know. His day job is the Weekend Experience Director at Christ Fellowship in Miami, but he does so much to help other leaders with the "big show" part of church world.
And I, Rich, have been involved with 14 different campus launches over the years and enjoy helping churches that are thinking about multisite.
We are here to answer your questions about running a multisite church and are excited to be here today with our ninth episode.
Opening Question: What was a favorite (NON-CHRISTMAS) memory from your church this year?
Natalie – We launched our very own kids' music for the first time this year. Another sweet memory that's just fresh: I taught at a retreat a couple weekends ago and I was the junior high speaker. It was so awesome to see kids hungry and seeking after Jesus.
Greg – It was a panel our lead pastor did in a worship service. He asked the question "Is the God of all religions the same God?" He put a panel together and the results wowed me because he had a Muslim Imam, a young Rabbi, a Buddhist monk and a Mormon bishop. They were all there for five services and had not met each other before. Two things make this my favorite moment for the year: By the end of it the Muslim Imam and Rabbi hugged each other on the stage, and the Mormon bishop said they could not believe how they'd been received by our church and they loved being here. They each articulated a very different understanding of God, but what was beautiful was how they all felt so welcomed at our church as a Christian community.
Ben – This past summer we launched a special baptism service at the beach. We thought maybe we'll get a few people. Five hundred people signed up for beach baptisms, which was going to be happening two weeks from that date. So when the Holy Spirit pleasantly surprises you it's always beautiful. And then to see the staff pulled together in that scramble mode and worked together as a team was a beautiful thing. And lastly I had a chance to baptize my daughter at the beach as well.
Rich – I've been back at Connexus Church just north of Toronto and we finally launched a third location. I'm so glad that we launched and am really proud of the team there. The last two weekends I got a chance to be a part at the campus for a little bit and with hosting and that has been a real highlight for me.
Today's show is a bit different. It's the last episode of 2019 so we thought we would make some 2019 multisite church predictions!
All About Multisite // The 2019 Predictions
Rich's Predictions:
Rich's prediction is that we'll see two to three name-brand churches that everyone knows take a foray into a virtual reality campus. Facebook Spaces is a technology that continues to mature. It can provide a good opportunity for those who can't physically get to church to still attend church from home or the hospital or nursing home.
Another prediction is that major (maybe two) multisite churches will pull apart. Multisites are a matrix by definition, and so with every decision you make, you not only have to worry about what one person at one location thinks, but also what someone else thinks. From a leadership point of view, that creates inherent tension between people in the central roles and campus pastors, and can lead to multisites pulling apart from each other. 
Greg's Predictions:
Greg predicts that there may be a gradual switch of churches from being primarily a physical presence with an online expression to being more of an online presence with a physical expression. People can watch the services online, and then come to the church for the things they need, such as baptism.
Another prediction is more texting and less phone calls in assimilation follow up. Greg points out that a common theme among us today is when an unfamiliar phone number comes across our cell phones, we often let it go to voice mail instead of answering.
Over the last 15 years, Greg has noticed the vulnerability of the mid-sized church. More churches have become less than 100 and more churches have become over 1,000. Greg says that large churches will start to look the same regardless of their heritage, tradition or denomination, whereas the smaller churches will keep their distinctives.
There will also be more scalable solutions rather than one size fits all. When people develop a resource to the church, it will have to be something that can fit into the small church of less than 100 and help it, while also being totally usable in the large church environment. Anything we have to share has to work in a different culture and size.
Natalie's Predictions:
There will be an increase with more than simply the adult teaching content online. There will be a move toward more content on a digital platform. Also, there will be more of an online experience available on the church's website for kids and youth in order to make them interested in the church and give them reoccurring experiences online.
If kids aren't sure, it makes it more difficult for parents to decide to go to the church. Sixty-five percent of adults are visual learners and so using images is important to draw them, and Rich suspects that the number is likely higher when it comes to kids. Therefore the kids actually seeing a picture of what they'll encounter at the church before they go is very likely to increase their interest in going; using the church website to gain their interest will be a good win.
Cities and regions will be connected as churches look beyond denominational lines in order to do things together. We'll see more of that, specifically in mid-sized cities in North America, to look beyond denominational lines to link arms.
Ben's Predictions:
Prediction podcasts and blogposts are so much fun—you can make wild assertions without any accountability! Ben predicts an increase in social media from a staffing perspective and so multisite churches will start to hire a social media manager or a digital developer. He has heard from many people already that they have increased their own social media and so he predicts that churches will move on from volunteer based web designers and social media managers to staff members.
Another prediction is that we will see fewer multisite churches trying to go across state lines. They will scale back and continue to be more regionally or geographically focused with less national aspirations. Churches will focus more on who they are, what they're trying to do, and who their target is.
There are a lot of succession plans in the works with mega churches, but a lot of pastors are still holding onto leadership when they should be letting go. It should accelerate in the next few years and a lot of megachurch Boomer pastors pass the baton. Lastly, after the high profile case with Bill Hybels and Willow Creek Community Church and their succession plan not going successfully, there could be a lot of churches that respond to that and over-course correct in how they have their male and female employees interact with each other. Possibly too many boundaries may be set, and if females can only have conversations with men in a group environment, it limits the leadership pipeline for a lot of females if there aren't other females established on staff in leaderships positions.
Predictions from Facebook:
Rich crowdsourced this question on his personal FB page and the Church Communication page and found the results interesting. Those results are below.
Keri Ladouceur – Box store to boutique / Less celebrity pastors / Transformation over information / More women empowered / Multiplication movements over mega
Wes Gay – I think you'll start to see a shift away from video venues and toward autonomous churches, like the Village Church shift.
Nik Goodner – I think you'll see a lot of churches moving away from in-house designers as companies/freelancers become more accessible with the creative role evolving into a more strategic position/managing contractors and less of a creator position.
Dave Adamson – People will realize that personal is more important than personality / Omnichannel will be more important than multichannel
Lewies Vander – I hope that the value and power of well-designed conversational church chatbots will be considered and implemented!
This article originally appeared here.