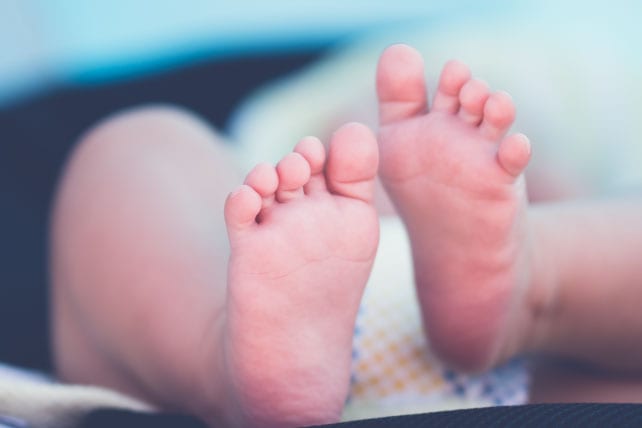 I've served as a pastor, and I fully understand our desire to preach every Sunday. Few of us want to give up our pulpit. At the same time, I think most of us don't think much about taking a Sunday off to serve in the nursery or preschool department. I want to change that thinking. Here's why:
It's good for you to spend time with the little ones. They need to see you as a friend, and giving them your time is one way to strengthen that relationship. I want them to feel comfortable coming to you when they begin to think about their own salvation years later.
You need to know how the children's area security system works. I trust that your church won't allow you to serve with the little ones unless you, too, have completed a background check. Then, you need to see in action a system that protects children even as you teach them. If you don't see such a system, you need to lead your church to make some changes.
You need to model for your church's parents the importance of serving in the nursery and preschool departments. Too many parents receive the benefits of childcare for their little ones, but they don't give back by serving themselves. Perhaps seeing their pastor serve would encourage them to make a commitment.
It's the only way you'll know how long it seems in the nursery and preschool when you preach a long sermon. Even the kindest, gentlest, sacrificial members get weary serving children when you extend the service too long. It's also tiring for the little ones, who get worn out after a while.
It will keep you humble. Change a few diapers. Try to teach a Bible story to 2-year-olds. Work to keep little ones happy and excited for over an hour. Recognize that your "listeners" aren't going to say, "Good sermon" or, "A great word today!" Serve in a place where you won't get much glory—and let God humble you.
You'll have more credibility when you ask for volunteers to serve in these areas. It's one thing to plead for volunteers for a ministry you don't know well, but it's another thing completely to seek workers for a ministry where you've served. Your "pleadings" become much more real.
You might get a chance to meet parents you've never met. If your church is large enough, it's possible you don't know well everyone who drops off a child in the nursery or preschool department. At least you'll get an opportunity to have a quick conversation with them if you serve for one Sunday. Some of these parents might, in fact, be guests you need to meet.
You might be reminded that the church goes on even if you're not doing the preaching. In fact, it might go on really well despite the fact that you're serving babies or preschoolers somewhere. Most of us continually need this reminder.
What other reasons would you add?
This article originally appeared here.